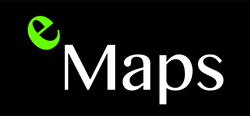 Fairfield, NJ (PRWEB) March 18, 2014
Vision-e today announced that its eMaps mapping app for Salesforce, available on salesforce.com's AppExchange, now allows customers to map up to 25 records on its trip planner. This new feature makes eMaps an exceptionally powerful tool, especially for busy salespeople whose daily schedules consistently include large numbers of sales calls.
To help save driving time between sales calls, eMaps users can leverage eMaps' Automatic Route Optimization feature, which uses the power of Google Maps to determine the optimal driving route among and between customer and prospect locations. With just the click of a button, the salesperson or manager can immediately view, and, if necessary, modify, the best driving route for that day's sales calls, potentially saving hours of drive time each week.
Comments on the News
According to a recent article in Forbes, people often don't prioritize their daily tasks because "it takes too much time." With eMaps' Automatic Route Optimization, however, it takes only the single click of the mouse to prioritize and optimize the entire driving route for the day. Hours of drive time are saved, creating hours of time that can be used for sales calls and other important sales activities.
Product Key Features
eMaps is robust, quick to implement, and easy to learn. Additionally, eMaps' subscribers are provided, at no charge, Visione's Complete Customer Care Package. The Complete Customer Care Package includes complimentary assistance from the Vision-e team of Certified Cloud Consultants to help with app set up, training, and use. No need to submit a support ticket or wait hours for an email response—the Vision-e team of experts is there to help whenever, and however, needed, be it via online chat, phone, or email.
In addition to the unparalleled customer support provided by Vision-e, eMaps users continue enjoy the many cutting-edge features of this app, which include:

Mapping up to 25 records in the eMaps daily trip planner
Automatic route optimization
Mapping user reports
Customizing pin colors
Map Chatter
Map sharing
Drawing tool for free-form territory design and management
Big data visualization with heat maps
Real-time traffic and weather
Free U.S.-based support via phone, chat or email
Additional Resources
About the AppExchange
The Salesforce AppExchange is the world's leading business apps marketplace. With more than 1,800 partner apps and 1.7 million customer installs it is the most comprehensive source of social and mobile cloud apps for business. The Salesforce Platform is the world's most trusted and comprehensive cloud platform for building social and mobile cloud apps, powering Salesforce CRM, and more than 3 million custom apps built by customers and partners. Apps built on the Salesforce Platform can be easily distributed and marketed through salesforce.com's AppExchange.
Salesforce, AppExchange and others are trademarks of salesforce.com, inc.
About Vision-e
Vision-e, in alliance with Salesforce, is a leader in CRM implementations and productivity applications. Vision-e meets the emerging needs of customers by providing rapid CRM implementation, mobile and cloud computing technologies and external system integrations.
Vision-e has the experience and expertise to deliver fast and responsive Salesforce solutions so customers get the performance they expect.
From bakers to bankers, garages to GM, Vision-e creates affordable, effective, customized Salesforce solutions for any size business, with any size budget. Vision-e puts its customers first so they can put their customers first.
"Vision-e provides elegant, highly customizable solutions that help companies of all sizes get the most out of the Salesforce platform. Vision-e: it's Salesforce…extraordinary." ~ Jule Limoli, CEO, Vision-e
For more information on Vision-e, go to http://www.Visione.com or call 888-611-2679. Vision-e is headquartered in Fairfield, NJ.