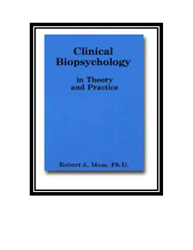 The only professional book written on assessment, conceptualization, and treatment based on the cortical column brain-based model.
Greenville, SC (PRWEB) March 19, 2014
The only professional book written on assessment, conceptualization, and treatment based on the cortical column brain-based model is Clinical Biopsychology in Theory and Practice by Dr. Robert A. Moss. (Reduced from $34.95 to $19.95) Dr. Moss has authored a number of professional articles on the approach, as well as presenting papers and workshops in the U.S., Portugal, and Spain. The manual has been used in the clinical training of doctoral students in the classroom and in practicum.
The article that appeared in New Therapist magazine in January has stimulated interest in the Clinical Biopsychological Model in psychotherapy integration. It is expected that an article scheduled to appear next month in the Neuropsychotherapist magazine will lead to particular interest in the Emotional Restructuring procedure in the treatment of negative emotional memories tied to past and current relationships. Emotional Restructuring is a six-step, single session process directed toward neutralization of problematic memories. The article provides an explanation on how each step of the procedure theoretically leads to changes in the cerebral cortex of both sides of the brain.
The book provides detailed explanations on the assessment information needed for a comprehensive conceptualization on how a client's particular psychological problems developed. Within the conceptualization, specific treatment is outlined. Additionally, treatment information for therapy clients is included on interpersonal relationship patterns (i.e., Givers and Takers), loss-related depression, and establishing goals and life priorities.
The articles that have appeared based on the Clinical Biopsychology manual are as follows:
Moss, R. A. (2007). Negative emotional memories in clinical practice: Theoretical considerations. Journal of Psychotherapy Integration, 17, 209-224.
Moss, R. A. (2010). Clinical Biopsychology: Could A Grand Theory Actually Exist To Allow True Psychotherapy Integration? Independent Practitioner, 30, 67-71.
Moss, R. A. (2013). Psychotherapy and the brain: The dimensional systems model and clinical biopsychology. Journal of Mind and Behavior, 34, 63-89.
Moss, R. A. (2013). Givers and takers: Clinical biopsychological perspectives on relationship behavior patterns. International Journal of Neuropsychotherapy, 1, 31-46. doi:10.12744/ijnpt.2013.0031-0046
Moss, R. A. (2013). A clinical biopsychological theory of loss-related depression. International Journal of Neuropsychotherapy, 1(2), 56-65. doi: 10.12744/ijnpt.2013.0056-0065
Moss, R. A. (2014). Brain-based views on psychotherapy integration: Clinical biopsychology. New Therapist, 89, 6-15.
Full information on the books by Dr. Moss and all aspects of the brain theory and its applications, including the articles, is available at the Emotional Restructuring website. All of his current brain-related articles, as well as past articles on headaches and facial pain, are also available at ReseachGate.com and Academia.edu. Dr. Moss is board certified in clinical psychology and neuropsychology. He has authored 49 professional articles and presented at numerous regional, national, and international conferences. He is the Editor-in-Chief of AIMS Neuroscience, a new open-access neuroscience journal.