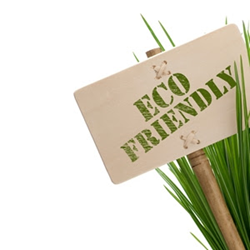 'Picking a label material is an important consideration for companies,' said AnneMarie Campbell, Business Development Manager at Lightning Labels. 'Branding is not just about what's written on the label, but the substance it's printed on.'
Denver, CO (PRWEB) March 18, 2014
Lightning Labels, leader in printing custom labels and stickers, can provide guidance for brands when choosing label materials or implementing a new packaging strategy. Whether companies are just starting out or are more established, label materials should vary with the use of the product. For example, bath labels will require a different material than food labels or nutraceutical labels.
"Picking a label material is an important consideration for companies," said AnneMarie Campbell, Business Development Manager at Lightning Labels. "Branding is not just about what's written on the label, but the substance it's printed on. The packaging needs to be functional, but it should also reflect the values of the brand producing it. A business that promotes eco-friendly products can benefit from using one of Lightning Labels' green labeling options, while makers of body products or certain food items should look for something durable and waterproof."
A label may be attractive, but if it doesn't hold up under use, or if it contradicts the overall message of a company, it may be time for a change.
Waterproof Label Materials are a Good Choice for Many Products:
Polypropylene BOPP is the most popular of Lightning Labels' waterproof label materials. This material comes in white, clear or chrome. The permanent adhesive is resistant to oils and water, making it a great choice in most circumstances. When functionality is of the utmost importance, a BOPP-based label could be the way to go. A water-resistant material prevents branding and instruction information from deteriorating when products frequently encounter water in the bathroom or other liquids in messy kitchen situations. Because this material is so versatile, most companies can find an application for it. Using BOPP helps ensure all the important details stay put, inspiring consumers to return to products over and over again.
Use Eco-Friendly Label Materials to Promote Environmentally Sound Products:
For brands that produce green products, eco-friendly label materials are a must. The message of environmentally friendly products can be greatly enhanced with the use of green labeling materials. Lightning Labels provides several options for companies with an environmentally oriented mission. BioStone, which is actually derived from stone, is fully degradable and compostable, and contains no paper byproducts. Lighting Labels also offers several recycled label materials, including Kraft and Vellum which are both created from 100 percent post-consumer waste. For companies using these labels, it's a good idea to mention information about labeling materials somewhere on the package to provide this information for customers.
Now through April 4, 2014, Lightning Labels is offering 10% off orders of $500 or more, plus a chance to win a 70" flat screen TV using promo code MARCHTV14 at checkout. Orders of $500 or more qualify for automatic entry and for every $500 spent one additional entry is earned. The maximum discount is $1000. Free ground shipping applies to orders placed online only and shipped within the United States and Canada. This offer cannot be combined with any other offers or promotion. Visit LightningLabels.com for details. No purchase necessary.
About Lightning Labels:
Lightning Labels uses state-of-the-art printing technology to provide affordable, full-color custom labels and custom stickers of all shapes and sizes, and now offers a full line of custom packaging products. From small orders for individuals, to the bulk needs of big businesses, Lightning Labels is equipped to handle and fulfill sticker, label and product packaging projects of all types. Best of all, like the name implies, Lightning Labels provides a quick turnaround to every customers' labeling and product packaging needs. Uses for Lightning Labels' custom product labels and custom stickers include food packaging and organic food labels, wine and beverage labels, bath and body labels, and nutraceutical products, such as vitamins, essentials oils, and herbal remedies, as well as event stickers, adhesive window stickers and more. Lightning Labels strongly supports the development of environmentally friendly printing materials and carries EarthFirst PLA, a new kind of green label material made from corn instead of petroleum. While operating as a high-tech printer, Lighting Labels prides itself on its personalized customer service. Lightning Labels provides one stop shopping for all of your label and product packaging needs. For more information and to place orders online, visit LightningLabels.com. For the latest in packaging news and labeling promotional offers, find Lightning Labels on Twitter (@LightningLabels), Facebook, Pinterest, Google+ and LinkedIn.