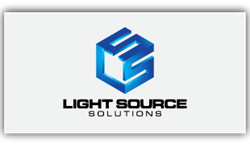 Atlanta, Ga (PRWEB) March 20, 2014
Light Source Solutions (LSS) has positioned themselves as a leader in LED modules acting as a direct supplier to sign shops. "Our business has been improving due to the increased interest in using LED modules for lighted signs and great customer service," adds Ron Bell, President. LED lights are long-lasting and use less energy than other forms of lighting. Due to this increased demand, the company has promoted Maria Flaherty to oversee business development on a regional basis. Flaherty has more than 10 years experience in the telesales industry where customer service is paramount. Flaherty says, "I am excited by the promotion and I look forward to proving myself to the company and gaining the trust of my customers."
Facts about Light Source Solutions:
LSS is a leading LED Lighting Manufacturer in the USA offering innovative and high quality LED light modules and LED display modules. Their stated goal is to provide the highest quality LED light modules period! The company focuses on designing, manufacturing and delivering the latest technological advancements in LED technology.
LSS lighting products offer a wide range of LED modules and applications. All of their modules are powered by the highest quality branded chips which include Samsung, LG, Solleds and IST. "LED lights provide superior durability, easier installation and operational cost savings over neon," adds Mark Harris, a principal in the company.
To learn more about the LED light modules or Light Source Solutions, visit their website at http://www.lightsourcesolutions.net.