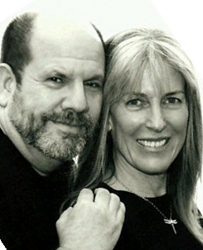 Improve your brain, improve your relationships.
Los Angeles, CA (PRWEB) March 17, 2014
"Why do I keep choosing men who fear intimacy?" is a common refrain from women around the globe. According to psychobiologist and best selling author Dr. Stan Tatkin, it has less to do with those men, and more to do with the woman doing the choosing.
Tatkin, a Southern California couple therapist, asks his clients to first identify their attachment styles - patterns of intimacy that begin in the earliest years. Then, he eases them through practices that help to build security and commitment.
Consider hosting Dr. Stan Tatkin, as he identifies the three attachment styles—'Wave' 'Anchor' and 'Island." In addition to the three attachment styles, he will discuss:
1. Whom we chose and why we chose them.
2. How to build security, the foundation of any healthy relationship.
3. How to experience 'healthy conflict' with safe ground rules.
'Your Brain on Love: The Neurobiology of Healthy Relationships' 6-CD Audio Learning Course was produced by Sounds True. It merges current insights from neurobiology and attachment theory, to help shift out of conflict and into deeper and more loving connections.
Receive the 6-CD set or an electronic file for download upon request.
___________
Stan Tatkin, PsyD, MFT, is the author of 'Wired for Love,' Your Brain on Love,' and 'Love and War in Intimate Relationships.' He has a clinical practice in Southern California, teaches at Kaiser Permanente, and is an assistant clinical professor at UCLA. Tatkin developed the Psychobiological Approach to Couple Therapy (PACT®) and together with his wife, Tracey Boldemann-Tatkin, founded the PACT Institute. They host trainings in seven U.S. cities, as well as in Australia, Canada, Spain, and Turkey.
___________
Inspiring Promotions is a boutique public relations agency dedicated to promoting some of today's best authors and speakers. Visit http://www.inspiringpromotions/authors then contact us to schedule a media appearance at 415-250-1380 or email suzanna(at)inspiringpromotions(dot)com.