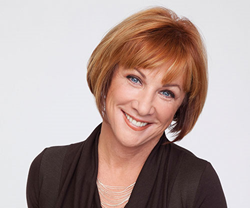 We are pleased to be able to improve the lives of so many deserving children through Vitamin Angels.
Clearwater, FL (PRWEB) March 18, 2014
Vitamin Angels founder and president, Howard Schiffer announced, "We are very excited to be working with ReNew Life as they are also a company focused on health promotion and education. By supporting the health of pregnant mothers, and their children through their first five years of life, we can greatly reduce the instances of illness, disease and death, and give children the chance to lead meaningful and productive lives."
A steadfast crusader for digestive health, ReNew Life president and founder, Brenda Watson stated, "As ReNew Life continues to educate people on the benefits of a balanced digestive system, we are also pleased to be able to improve the lives of so many deserving children through Vitamin Angels. The importance of a child obtaining essential vitamins can have a dramatic effect on early childhood development. We are so pleased to help Vitamin Angels supply much needed nutrients to children who would not commonly have access to them."
Since 2012, ReNew Life has been donating a percentage of ReNew Life product sales to Vitamin Angels through campaigns at retailers such as Whole Foods, Vitamin Shoppe, Sprouts and Walgreens. By donating a percentage of sales to Vitamin Angels, undernourished children, domestically and abroad, are able to receive vitamin supplements critical for their physical and cognitive development.
About Us
ReNew Life Formulas was founded in 1997 by Brenda and Stan Watson and offers a full spectrum of award-winning digestive care supplements and functional foods. Each ReNew Life product is made from only the finest raw ingredients. The company's analysis, educational materials, customer service and superior manufacturing practices all set the benchmark for others in the industry. Above all, ReNew Life is dedicated to helping their customers achieve and maintain optimal health, increased energy and enhanced mental clarity.
For additional information about ReNew Life Formulas, please contact bcooper(at)renewlife(dot)com.