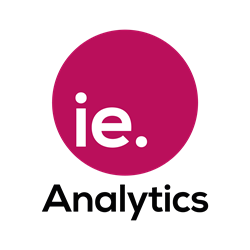 Attendees to the summit will hear from some of industries most experienced analytics practitioners.
London, UK (PRWEB UK) 21 March 2014
The tools and methods used to accumulate and understand data are changing as quickly as the analytics process itself. Join Innovation Enterprise at the Predictive Analytics Innovation Summit on the 14th & 15th May in London, and hear from leading data and analytics influencers on how data-driven decision-making offers a unique opportunity to stay ahead of competitors.
The complexity of today's business environment is challenging organisations to innovate and invent new ways to evolve within complicated and competitive environments. The use of predicative analytics helps these businesses to find the path to success. "Attendees to the summit will hear from some of industries most experienced analytics practitioners," said Dave Barton, International Summit Director. "They'll share their experiences through case studies, detailing the role analytics plays in the decision making process."
Among the summit's keynote presenters is Davide Cervellin, Head of EU Analytics at eBay. Davide's presentation 'Leveraging on Inventory Insights to Support Merchant Growth', details how eBay used analytics to revolutionise their company strategy from individual auctions to creating an environment which helped merchants supply their products to a rich and diverse audience. Other speakers include Birds Eye's Head of Analytics & Insight, Jacob Prinsloo. Jacob's presentation, 'How to Turn Big Data into Small Bites & Then Rapidly Execute', will explore the challenges they faced trying to identify and quantify large savings opportunities previously overlooked by mining supply chain data.
With other speakers from a diverse array of companies including TFL, Ordnance Survey, NBCUniversal, Skype, BSkyB, Sony, ING and Yorkshire Water, this event will offer case study examples on how investment in analytics offers the key to business success across a variety of industries.
Attendees will have the opportunity to network with over 150 of their peers, attend interactive workshops and discussions with industry leaders, in addition they will have post-access to online on-demand presentations. For a complete list of speakers, agenda and registration details for the Predictive Analytics Innovation Summit visit: http://theinnovationenterprise.com/summits/predictive-analytics-london-2014.
###
About IE.: Innovation Enterprise, a CFO Publishing company is an independent business-to-business multi-channel media brand focused on the information needs of Senior Finance, Operations, Planning, Strategy, Decision Support & Advanced Analytics executives. Products include IE.Summits, IE.Finance, IE.Analytics, IE.Operations, IE.Strategy, IE.Membership and IE.Insights. Whether it's delivered online, or in person, everything IE produces reflects the company's unshakeable belief in the power of information to spur innovation.