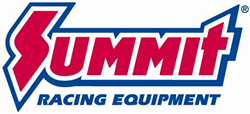 Tallmadge, OH (PRWEB) March 18, 2014
Take a winch with a monstrous 12,000 pound pull rating and add an air compressor. The result is an off-roader's best friend—the Warn PowerPlant Dual Force HD Winch.
Combining a winch with an on-board air system means an off-roader can get out of jams, then air-up the tires after a ride through the bush. This ingenious piece of gear was trick enough to be featured on PowerNation's Truck Tech "Jeep Refresh" episode.
The winch uses a 4.6 horsepower motor and 3-stage planetary drive gear for plenty of pulling strength for large rigs. It comes with a 12 foot wired remote, and includes a roller fairlead plus 80 feet of steel cable with a clevis hook.
The compressor is capable of moving 5 CFM of air at 90 PSI, which is powerful enough to run certain air tools. Warn also gives you an accessory bag that is filled with fittings, 12 feet of air hose, and a pressure gauge.
See the Warn PowerPlant dual force HD Winch on episode 3 of PowerNation's truck tech.
See the Warn PowerPlant dual force HD Winch at Summit Racing.