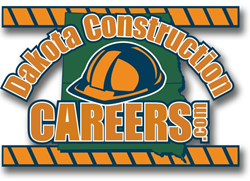 We're searching for motivated workers who are eager to learn a trade and start a new career.
Minneapolis, MN (PRWEB) March 18, 2014
With the lowest unemployment in the U.S.* and a rapidly growing economy, the demand for skilled construction workers is so great in North and South Dakota that six labor groups have joined forces and formed a coalition to find more workers. Today leaders of the Coalition of Construction Professionals say they're launching the new "Dakota Construction Careers Campaign" in two states which offers not just jobs, but new careers with training, health and retirement benefits and the opportunity to "build a better tomorrow." Their challenge is to recruit and train new workers, these labor leaders say, to meet the growing demand for labor to build roads, bridges and community infrastructure to accommodate growing populations in these states.
Who are they looking for? "We're searching for motivated workers who are eager to learn a trade and start a new career," said Business Manager Glen Johnson of Operating Engineers Local 49. "This is a win-win for the industry, and for those interested workers, it's a fabulous opportunity." Johnson says they're searching for the "next generation" of skilled workers—high school graduates—as well as experienced workers who have the skills or just the inclination to build a new, rewarding career.
Open houses held in March, April, May
Residents in both North and South Dakota will hear the Coalition's call to action through a series of newspaper, radio, billboard and mobile advertising launched today in multiple markets. Starting the last weekend in March, open houses will be held in a dozen markets ranging from Fargo to Williston in North Dakota and from Sioux Falls to Rapid City in South Dakota. Attendees can learn about careers and training opportunities from representatives of the building trades involved in the campaign, which include bricklayers, cement masons and plasterers, iron workers, heavy equipment operators, painters and laborers.
Those involved say this is one of the largest coalitions of building trade groups to ever collaborate on such a campaign in the Dakotas. "The laborers are ecstatic to be working together with so many of our partners to educate everybody on what the training and benefits really are of working a career in construction," said Business Manager Tim Mackey of the Laborers. "A few years ago, we had hundreds of members sitting on the bench. Now we're looking at a couple of decades' worth of work for skilled labor from construction owners who want their projects built to specs, on time and on budget."
Johnson says you can train and develop the specific skill-set relevant to your career, "and you won't have to spend money on tuition or rack up thousands of dollars in debt to do it. In fact, it's just the opposite—you'll earn while you learn." How much can workers make? For example, he says once heavy equipment operators have completed the apprenticeship program, they can earn up to $50 an hour in wages and benefits.
"There are so many jobs out there, but we're offering a career with benefits and we're not going anywhere," said Business Manager Charlie Roberts of Ironworkers Local 512. "A lot of people offering jobs are only there until the jobs are done. The building trades are there for the long haul."
Open House Locations & Schedule
Open houses will be held in 12 locations around North and South Dakota from the end of March to mid-May. In North Dakota, they include: Williston, Minot, Dickinson, Bismarck, Fargo, Jamestown, Grand Forks and Devils Lake. In South Dakota, they include: Pierre, Rapid City, Aberdeen and Sioux Falls. For further details on times and locations, go to http://www.dakotaconstructioncareers.com or check out Dakota Construction Careers on Facebook.
*In December 2013, North Dakota reported 2.7% unemployment statewide and South Dakota reported a 3.6% unemployment rate statewide, according to the U.S. Bureau of Labor Statistics.
About the Coalition of Construction Professionals In February 2014, six building trade groups in the Midwest region came together to address the demand for skilled workers in North and South Dakota. They launched a joint initiative called the "Dakota Construction Careers" jobs campaign.
These groups include:
-Bricklayers & Allied Craftworkers
-Cement Masons & Plasterers Local 633
-Iron Workers Local 512
-Laborers Local 563
-Operating Engineers Local 49
-Painters and Allied Trades
To schedule interviews with building trades leaders or with their apprentices and journeymen, contact media liaison Robb Leer at 612.701.0608.
###