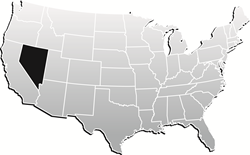 Nevada's popularity is due to its favorable business climate and the fact that Nevada has no business income tax.
Las Vegas, NV (PRWEB) March 26, 2014
Las Vegas, Nevada has made the top ten list for one of the best cities to start a business. A recent article on WalletHub.com, by John S Kiernan, "2014′s Best Cities to Start a Business" analyzed 150 of the largest cities in the U.S. using 14 unique metrics, which ranged from small business lending to educational background of the workforce.
"Nevada's popularity is due to its favorable business climate and the fact that Nevada has no business income tax," said Cort Christie, CEO of Nevada Corporate Headquarters, Inc. Unlike most states in this country, Nevada has taken a pro-business stance, and the State of Nevada has spent more than two decades developing the most business-friendly state statutes in the country. Nevada offers a very competitive cost of doing business and is attracting more and more companies each day from higher-cost regions. Many companies like Amazon.com, Starbucks, Microsoft, Apple, Porsche and Bank of America, all choose Nevada because of the favorable tax laws and business-friendly structures.
A Nevada business entity is not required to pay income taxes, franchise taxes, capital stock taxes or inventory taxes. Additionally, Nevada is one of the few states where the corporate veil has never been pierced, except in instances of deliberate fraud. The corporate veil prevents lawsuits and other adverse actions against a business from targeting the personal assets of the business owner. Every business owner needs to protect their personal and business assets from litigation. Hundreds of millions of dollars are awarded to employees of businesses each year in employment related lawsuits.
Corporate privacy is also taken very seriously in Nevada as well. Nevada statutes outline only minimal filing requirements, so the Secretary of State's office does not ask for detailed information. The fact that Nevada collects such limited information at the time of filing means there is very little to share with anyone, and that includes anyone trying to make a claim against you. This becomes useful if you decide to be the sole owner of a business entity, because in Nevada one person can hold all the offices of a corporation. Nevada is a simple solution to one of the most potentially invasive aspects of corporate ownership.
About Nevada Corporate Headquarters, Inc:
Since 1989, Nevada Corporate Headquarters has formed more than 60,000 Nevada corporations and Nevada LLCs. Nevada Corporate Headquarters is a full-service incorporator - which means you have professionals standing by to help you every step of the way. Unlike other companies, NCH prides itself on service and guidance for clients with a genuine desire to help you succeed. Whether you are thinking of incorporating a business, need business funding or looking for asset protection strategies, look to NCH's in-house team of business and finance experts to help your business be as successful as possible and make it simple to get started in business.