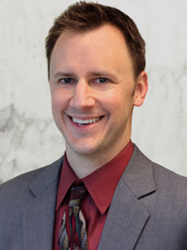 This is a common injury for athletes at all levels of competition.
Beverly Hills, CA (PRWEB) March 25, 2014
The NBA's Oklahoma City Thunder are glad to have their all-star point guard Russell Westbrook back after undergoing a third surgery on his right knee. Westbrook had surgery on his right knee soon after suffering a meniscus tear in the first round of the 2013 playoffs. Because of unusual ongoing problems with recovery, Westbrook had a third arthroscopic knee procedure in late December, from which he is now returning.
Steven W. Meier, MD, is a sports medicine expert and board-certified orthopedic surgeon. He works with patients such as Westbrook who have suffered from similar meniscus tears, as well as ACL injuries and ligament damage.
"This is a common injury for athletes at all levels of competition," said Dr. Meier. "It can happen as a result of a blow to the knee or heavy impact, but also from something as simple as twisting the knee while the foot is planted."
Each knee joint contains 2 menisci acting together as the main cushion inside the knee. The meniscus structure consists of wedges of fibrous cartilage which are located inside the knee joint and are attached to the weight bearing surface of the tibia. This tissue is responsible for withstanding the daily stresses acting upon the knee. Over time, however, they can begin to fray, especially if they have been protecting against knee damage from heavy loads or twisting forces. While meniscus tears can be more common in athletes, anyone can suffer one of these if not careful. What seems like a minor twist of the knee for some people may be enough to tear a meniscus in older people. Common symptoms of a torn meniscus include a catching or locking feeling in the knee, a feeling of instability in the knee, pain in the knee near the joint line, or swelling in the knee.
"Surgery for a meniscus tear, such as the procedures undergone by Russell Westbrook, involves using a small camera, or arthroscope, to enter the knee using a minimally-invasive approach," said Dr. Meier. "Once inside the knee, the surgeon will either trim or repair the damaged meniscus. With the right treatment and rehabilitation program, most patients can expect a strong recovery. Hopefully this will be the case for Russell Westbrook."
Steven Meier, M.D. is a board-certified orthopedic surgeon and sports medicine doctor in Beverly Hills, California. As a renowned expert in the most advanced techniques for shoulder and knee surgery, Dr. Meier is highly sought-after for his cutting-edge joint preservation and restoration procedures. He graduated with honors from Loyola Medical School in Chicago, received his residency training at Northwestern University, and completed his fellowship in sports medicine and arthroscopic surgery at the University of California San Diego. To learn more about Dr. Meier and his practice, please visit http://www.MOSM.com/.
In complement with his Beverly Hills private practice, Dr. Meier performs a variety of outpatient procedures at La Peer Health Systems. La Peer Health Systems focuses on excellence in patient care and offers the most advanced and contemporary treatments and equipment that the medical world has access to. With 47 doctors on staff across 13 medical and surgical departments – from anesthesiology to urology – La Peer offers comprehensive medical-surgical treatment and evaluation for all patients in its extensive network.
More detailed information about La Peer Health Systems can be found online at http://www.LaPeerHealth.com.