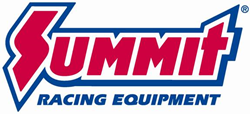 Tallmadge, OH (PRWEB) March 18, 2014
Detroit Speed has designed a complete kit that replaces your first-gen RS Camaro's hideaway headlight actuators with modern, reliable electric motors. It's an easy solution to a common problem, which is why the guys on PowerNation's Detroit Muscle featured one on their "4-Barrel Fix" episode.
GM used vacuum controls on everything from headlight doors to heater vents. When new, these vacuum systems were reliable and efficient. However, old vacuum lines can become brittle and lose suction. A weak vacuum system could mean the "hideaway" headlights may hide away forever.
Detroit Speed's Electric RS Headlight Door Kits are a great way to retrofit an old vacuum system or complete an RS headlamp conversion. The kits include everything needed to replace complicated vacuum plumbing with a tidy wiring harness and electric motors.There are kits available for 1968 and 1969 Chevy Camaro RS.
A Detroit Speed Electric RS Headlight Door Kit was featured on Episode Five of PowerNation's Detroit Muscle. Watch the full episode here:
SEE THE DETROIT SPEED ELECTRIC RS HEADLIGHT DOOR KITS AT SUMMIT RACING
Summit Racing Equipment
http://www.SummitRacing.com
1-800-230-3030