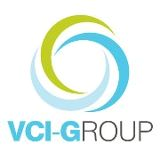 The VC DireXions Summit is the first event of its kind.
Minneapolis, MN (PRWEB) March 18, 2014
The VCI-Group, the voice of collaboration users around the world, has opened up a contest for interoperability issues. Users are asked to submit two issues before May 1st 2014 to be eligible for an American Express gift card. The interoperability issues will be presented at first annual VC DireXions Summit to be held at the IT Expo Conference in Las Vegas, August 11th-14th 2014.
The VC DireXions Summit invites end-user customers of visual collaboration to each present their TOP 2 issues with interoperability and application integration, along with the expected benefits for their company and the industry. The top 100 issues as determined by a VCI-Group panel are selected for presentation at the VC DireXions Summit where they are then recorded and made available for viewing on-line. End-user customers will present their top requests for VC interoperability features and functionality, along with the expected benefits for their company and the industry. Please use our submission form to provide your top two Interoperability requests. Submit an idea and be entered into a drawing to win a $50 American Express gift card, three (3) gift cards will be awarded! VCI-Group members vote to determine the top 100 requests and negotiations begin with the appropriate vendors to deliver the requested functionality.
"The VC DireXions Summit is the first event of its kind that will enable end-user customers to actually take control of the collaboration industry, set the course for interoperability and define the future of Visual Collaboration," said Karl Dahlin, Director of Strategic Relationships for VCI-Group. The Summit brings together the leading users of video/web conferencing and collaboration from Fortune 500 powerhouses to up and coming SMB players, all wanting to leverage the power of visual collaboration to innovate, reduce costs and gain competitive advantage. But the market faces a common challenge in a quest to implement game changing strategies; how to get all the visual collaboration vendors to cooperate and make various technologies work together in the same way telephony solutions have done for over a century.
The VC DireXions Summit will also feature a forum for the leading manufacturers and service providers such as Polycom, Cisco, Microsoft, LifeSize, Vidyo, Blue Jeans Networks and others to present their interoperability plans for their future products and services.
VCI-Group is the knowledge-sharing community that influences the Visual Communications Industry and is a community comprised of 550+ end-users and vendors focused on videoconferencing, telepresence, Unified Communications and/or collaboration technology. Membership consists of individuals from organizations that make visual communications purchasing decisions or recommendations and create implementation strategies, and/or support the technology.
The Visual Communications Industry Group (VCI-Group) is an independent, nonprofit organization dedicated to working to influence the development of Industry-based standards for multimedia collaboration technologies and applications, to improve industry products and services, and to facilitate the exchange of information among its members. http://www.vci-group.org