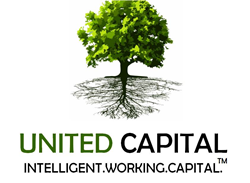 Saint Petersburg, Florida (PRWEB) March 18, 2014
United Capital Funding Corp., the leading provider of professional Accounts Receivable based funding and credit management solutions in the United States, announced today it will be a Corporate Sponsor at the JFCS 10th Anniversary Celebrity Chefs Food & Wine Tasting March 18, 2014, held at The Resort at Longboat Key Club, Sarasota, Florida.
"We are honored to be able to support the amazing work done by Jewish Family & Service of the Suncoast [JFCS]," commented Mark Mandula, Managing Partner of United Capital Funding. Mandula also noted that "We fully support the mission of JFCS and know that their efforts are truly valued in Sarasota, Bradenton, Venice, Port Charlotte communities and surrounding areas."
Over the past 17 years, United Capital Funding and its employees have contributed nearly $500,000 in local, regional, national and global giving. In addition to these direct financial contributions, United has made significant pro bono contributions of time and United Capital employee skills to support their Corporate Citizenship program. Some of the charities supported by United include JFCS, the Wounded Warrior Project, Inc., Society of St. Vincent de Paul, Tampa Bay Watch, CASA, Tampa Bay Research Institute, Inc., The Salvador Dali Museum, The Morean Arts Center, The Chihuly Collection, The Museum of Fine Arts, Police Athletic League, The Ronald McDonald House Charities of Tampa Bay, Heroes of the St. Pete Police, Derrick Brooks Charities, Inc., Community Service Foundation, Suncoast Hospice, Clothes to Kids, Inc., Wilderness Trail, The First Tee of Saint Petersburg and a wide array of other organizations.
About JFCS
Founded in 1985, JFCS serves the entire community on a non-denominational basis with offices in Sarasota, Bradenton, Venice and Pt. Charlotte. JFCS is the premier nationally accredited counseling and social service agency that provides programs and services to the most vulnerable members of the communities they serve. Offering more than 26 programs at 17 locations throughout the Suncoast, JFCS provides compassionate, caring and professional help to individuals seeking to overcome basic life challenges including assistance with food and shelter as well as substance abuse, isolation and depression.
Proceeds from the Celebrity Chefs Event enable JFCS to continue to provide a wide array of counseling, financial assistance, and social services to anyone in need regardless of his or her faith and on a non-denominational basis. Last year, more than 20,000 individuals were helped thanks in part to the generosity and support of individuals and corporations through events and donations.
About United Capital Funding Corporation
United Capital Funding Corporation provides Intelligent Working Capital via factoring, credit insurance coverage and efficient Accounts Receivable management solutions to clients nationwide. These professional services allow clients to strengthen their cash flow, streamline internal operations and assist them in competing successfully in the current challenging economic environment. United recently exceeded $2+ Billion in funded and managed relationships since its formation in 1997. Starting with a single Florida based client, United Capital Funding now serves clients in 29 states, and is based in Tampa Bay, Florida. United also has a regional offices in Nashville, Tennessee and Charlotte, North Carolina.
United Capital Funding is the fiscally savvy alternative for healthy companies in the staffing, government, manufacturing, service, distribution, technology and professional services sectors looking to profit from the flexibility and speed of partnering with a privately held, well capitalized source. Additional information on the specialized business financial services provided by United, including factoring, Accounts Receivable management, and working capital are available online at their website: http://www.ucfunding.com.