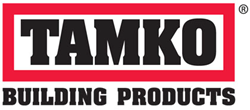 Using the tool will give them a better idea of how each color and style of shingle will appear on their own home.
Joplin, MO (PRWEB) March 19, 2014
TAMKO unveils a redesigned StyleSelect™ Color and Style Selector. The redesign empowers homeowners and builders to preview different colors and styles on sample homes or a home of their choosing.
"The new updates make it easier for customers to find the perfect shingle style and color," said Neil Robinson, TAMKO creative director of marketing. "Using the tool will give them a better idea of how each color and style of shingle will appear on their own home."
Previously, the web application only provided users a gallery of sample homes so that they could preview TAMKO shingles on a home that was similar in style and color to their own. Now homeowners and builders can upload a photo of any home and visualize TAMKO's entire line of residential shingles including: laminated asphalt, 3-tab strip and metal shingles. By using photos of their own home to view the different shingle styles, customers can make an informed decision on which shingles best complement their home's exterior look. The new rendering engine is mobile and tablet-friendly, which enables the user to design from a desktop or on-the-go.
Users create their home project by uploading a photo, then setting scale by measuring a landmark such as a door height. The user will then draw a mask by tracing the outline of their roof which sets a perspective. The process is repeated for each surface of the roof. A guided tutorial provides step-by-step instructions for users.
For homeowners or builders who don't have the time to do-it-yourself, a team of experts will mask their photo for $15. Turnaround time is typically one business day. For convenience, users can create an account to view saved work at any time. Projects can be shared with others via email or social media sites such as Twitter and Pinterest. The StyleSelect Color and Style Selector is available online at http://www.TAMKO.com or on the TAMKO ShingleStyles app for iPad®.
About TAMKO:
TAMKO® Building Products, Inc. is one of the nation's largest independent manufacturers of residential and commercial roofing products (including Heritage® Asphalt Shingles and MetalWorks® Steel Shingles), decking and railing products, waterproofing, cements, and coatings. Since 1944, TAMKO's success is the direct result of teamwork and enduring relationships with customers, suppliers and employees. Privately owned, TAMKO is committed to producing top-quality products with excellent product support. For more information about TAMKO, visit our Web site at http://www.tamko.com.