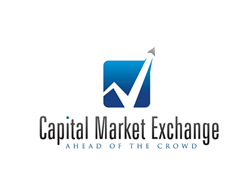 'Event-based risk is difficult to quantify if history is our only guide...'
Boston, MA (PRWEB) March 19, 2014
Capital Market Exchange, a Boston-based analytics company helping fixed income investors make better buy sell decisions, announces the results of its analysis of U.S. dollar-denominated bonds issued by Chinese investment grade issuers, available to its network of institutional investment teams. Capital Market Exchange's analytics build a spread from the bottoms-up for over 10,000 U.S. dollar denominated investment grade bond issues across 14 industry sectors. Capital Market Exchange leverages its patent-pending analytic framework to numerically quantify any risk factor professional investors collectively expect will influence near-term spread changes. The resulting Sentiment Adjusted Spread when compared to current market spreads provide Portfolio Managers and Credit Analysts a more current view of credit risk then market spreads based on stale data and an easy to use input to their research and investment decisions.
Capital Market Exchange's most recent analysis on Chinese issuers was piloted in light of continued slow growth, increased borrowing costs and the most recent debt default in the region. Capital Market Exchange's quantitative analysis of the key concerns by industry enabled the firm to counter conventional wisdom. Specifically, some investment teams have historically viewed China's corporate bond issuers implicitly backed by the government – especially investment grade debt issues - as less risky than their peers. Orthodox wisdom has been backed by evidence, where historically Chinese government has allowed for companies to divest or merge in order to avoid default. Capital Market Exchange's sentiment-based spread model, on the other hand, points in the opposite direction. The company reports most China issuers exhibit increased risk, challenging the broad based outlook of government backed Chinese corporate debt as a safe investment. This conclusion comes after vigorous tests analysing the relationship between industry-specific factors in sectors that have a high volume of Chinese debt issues. In some sectors, Capital Market Exchange predictive models showed Sentiment Adjusted Spread levels for individual Chinese issues almost twice as wide as their like-rated industry peers.
Sarah Biller, President Capital Market Exchange said, "Event-based risk is difficult to quantify if history is our only guide. Our efforts to analyze the relationship between current events, emerging risks and fundamental credit metrics often lead us to point out where relying on past outcomes has the potential to overshadow downside risks of the current investment environment. This analysis, similar to our earlier work on the European debt crisis, led us to raise a red flag for investors."
Capital Market Exchange in in the final stages of quantify investor views on factors driving near-term spreads. Capital Market Exchange has also enhanced its Investment Grade Bond Analytics Platform to include Credit Default Swaps as a result of heightened concerns about liquidity in the cash bond market. For more information please contact us or visit our website at http://www.capital-market-exchange.com.