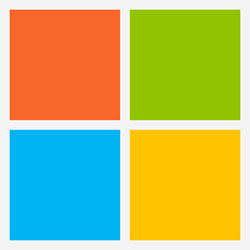 As a company we are committed to maintain a high level of expertise required to maintain the Microsoft Gold Competency.
Herndon, VA (PRWEB) March 18, 2014
Windward IT Solutions, a niche consultancy focused on empowering customers to design, deploy, and manage both traditional and next generation global networks and data-centers, announced renewal of the Microsoft (MSFT) Gold Competency. For the third straight year, Windward has achieved a Gold Management and Virtualization Competency in the Microsoft Partner Network, a benchmark of ability and commitment to continuously meeting Microsoft customers' evolving needs in today's business environment by delivering solutions the help drive the evolution to Private Cloud. Holding a Gold Management and Virtualization Competency continues to strengthen Windward's ability to deliver Cloud solutions and expands their role as trusted advisor. Top IT priories are addressed through cost savings realized with System Center technologies and Windward's ability to deliver data center and desktop solutions help make the most of IT investments.
"As a company we are committed to maintain a high level of expertise required to maintain the Microsoft Gold Competency," said Michele Darwin, Marketing and Communications Manager. "We achieve this by completing a rigorous set of certifications, having a large number of Microsoft Certified Professionals on staff, and building strong relationships with our customers as is reflected in the customer satisfaction surveys collected as part of the process."
For the past 6 years Windward has been focused on building automation solutions around IT tasks such as: Patching, User & Service Provisioning, Capacity Management, Provisioning/Decommissioning, Software Configuration, and Infrastructure Management and look forward to continue bringing this extensive experience in heterogeneous environments and tools to help customers optimize existing IT investments.
The Microsoft Gold Competency signifies to the market that a company has demonstrated the highest level of skill and achievement within a given technology specialization. Microsoft competencies are designed to help differentiate a partner's specific technology capabilities, helping customers find solution providers quickly and easy. Each competency has a unique set of requirements and benefits, formulated to accurately represent the specific skills and services that partners bring to the industry to include the ability to deploy, support and optimize IT infrastructures, target specific technologies with a fundamental knowledge of hardware and IT infrastructure software and distinguish themselves by demonstrating in­‐depth knowledge and expertise.
ABOUT WINDWARD IT SOLUTIONS
Founded in 1997, Windward IT Solutions is at the forefront of Service-Centric IT. With strategic consulting, unparalleled technical expertise, and our proven Windward Service-Centric IT Roadmap, we help our clients align the core competencies of process, organization, information, and technology to effectively address business and mission priorities. Windward offers a proven set of technology-independent solutions focused on the three core disciplines of Service-Centric IT – Service Management, Infrastructure Management, and Operations Management – to help our clients plan and deliver high-impact IT services. Windward is headquartered in Herndon, VA. More information on the company can be found online at: http://www.windwardits.com.