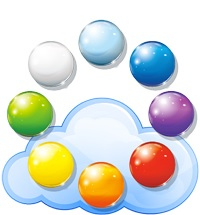 Polkast makes it possible for users to securely access data stored on home and work computers, but none of that would be possible without the processing speed and reliability of Intel Atom tablets for Android*
(PRWEB) April 07, 2014
Polkast, the software company behind the Polkast app has made its file-accessing application available for download to Intel® Atom™ tablets for Android*. This application provides a secure tunnel through which tablet users can access music, photos and other files that they store permanently on main computers.
Polkast aims to provide a secure solution to common storage problems. Mobile devices often have storage and data limits, and cloud-based storage systems often do not provide enough security. This app enables the user to create a "personal cloud" by providing secure transmission of stored files directly to the tablet. It also offers peace of mind – users do not run the risk of outside users accessing their data, as they would in the cloud.
With its robust security, smart caching and fun features like photo editing, Polkast can be applied in personal and professional use. It offers opportunities for collaboration and even allows users to post photos to Facebook* -- including photos that the user accesses remotely.
To optimize the app for Android* tablets, software developer Polkast partnered with engineers from the Intel® Developer Zone.
"Polkast makes it possible for users to securely access data stored on home and work computers, but none of that would be possible without the processing speed and reliability of Intel Atom tablets for Android*," says Hong Bui, CEO & Founder of Polkast.
Polkast is available for immediate download on Google Play.
About Polkast
Polkast is a private cloud company that delivers file sharing, file access, and mobile content solutions for individuals and businesses. Users can set up their own private cloud to access their computer or server directly, without having to save files on the internet. It is a highly secure platform that meshes with existing workflows and enhances productivity, while giving users complete control over their content. For more information: http://www.polkast.com.
About Intel® Developer Zone
The Intel Developer Zone supports developers and software companies of all sizes and skill levels with technical communities, go-to-market resources and business opportunities. To learn more about becoming an Intel® Software Partner, join the Intel Developer Zone. For more information visit: http://software.intel.com/
Intel, the Intel logo and Intel Inside are trademarks of Intel Corporation in the U.S. and/or other countries.
*Other names and brands may be claimed as the property of others.
Copyright © 2014 Intel Corporation. All rights reserved.