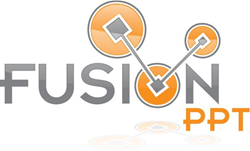 During this session, Biddick will provide his insight on how to make a hybrid cloud work for your organization and what organizations are really doing with hybrid clouds.
Vienna, VA (PRWEB) March 19, 2014
Fusion PPT, a recognized strategy and technology consulting firm, announced today that CEO Michael Biddick will be a featured guest speaker on The Enterprise Cloud Site monthly Radio Show to share his advice about "Strategies for Success With Your Hybrid Cloud." Biddick will join The Enterprise Cloud Site community as a guest on the show on at 1PM ET on Thursday, March 27th, 2014. Biddick, an expert in the field of cloud computing who has authored a book on "Federal Cloud Computing" and written over 50 articles on cloud-related topics, will provide his insight on how to make a hybrid cloud work for your organization and what organizations are really doing with hybrid clouds.
The cloud-enabled enterprise is continuously and rapidly evolving, challenging established IT providers, and transforming IT as we now know it. Rather than asking whether it is a good idea to move to the cloud, for many organizations it is now a matter of when to move, and how to utilize the cloud's abundant resources to increase productivity and outpace competition.
In InformationWeek's recent "State of Cloud Computing" Survey, 40% of respondents said that they already use cloud services. Out of that number, nearly 80% said that they use multiple cloud providers, sometimes six or more at once. This is up 7 points from 2011. Clearly, the future lies in federated cloud infrastructures – these hybrid architectures simplify disaster recovery and continuity-of-operations (COOP) efforts, and promote the high availability and mobility of applications. However, applications and data that are spread across multiple clouds are fragmented, and trying to centrally control everything can cause severe management and orchestration headaches.
The Enterprise Cloud Site, run by UBM Tech, hosts a monthly radio show on its website to interview leading cloud computing experts about pressing issues and evolving cloud technologies. During his session on March 27th Biddick will discuss hybrid cloud technologies, specifically:

How some organizations are extending their use of cloud computing beyond the private cloud and integrating services hosted in the public cloud
How to manage and provision your hybrid cloud
How to ensure that your hybrid cloud adheres to corporate governance and standards for regulatory compliance
What tools are available to help you manage and secure your hybrid cloud
What you could learn about cloud computing at the upcoming Interop conference and Cloud Connect Summit in Las Vegas
Examples of where hybrid clouds may be appropriate, and where they are not appropriate
This is a one-hour online event that will feature a 30-minute interview-style discussion with Biddick and Editor in Chief of The Enterprise Cloud Site, James Connolly. During this portion of the show, and for the remainder of the hour, attendees are invited to participate through a text chat and pose questions to the speakers, who will then join in the text chat during the 2nd half of the hour.
Please come armed with your most pressing questions about hybrid cloud!
To learn more about and register for this upcoming podcast, please click here.