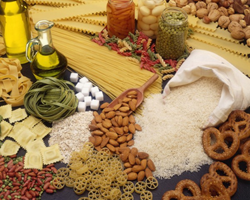 This exclusive blog series is a genuine insider's view of Italy's 20 diverse region, their culture and fascinating cuisines.
Chicago, IL (PRWEB) March 19, 2014
Select Italy (http://Selectitaly.com) has teamed up with Eataly to create an exclusive blog series in 2014, available online on both the Select Italy Blog and Eataly Diaries and which promises to wow readers with a one-of-a-kind cultural and culinary trip through the 20 regions of Italy. The 20 Steps to Becoming an Italian Foodie will analyze the full spectrum of the diversity and characteristics of each Italian region that makes it and its flavor unique.
The 20 Steps to Becoming an Italian Foodie blog series consists of 20 articles that will be published over the course of 2014, focusing on one region at a time and published every two weeks. Italy was unified as a nation just 153 years ago and as a consequence of conquest, historical events and boundary influences, its 20 regions boast unique culture and cuisine. Select Italy will first introduce the reader to the region with an overview of its history, to explain the territory's particularities. This will be followed by suggested sites to see, to point out ideas for future travelers, and continue with a focus on the specific regional cuisine. Every blog post will feature two typical food products offered by Eataly, and Select Italy will identify and recommend typical dishes and wines of the region to go with these products, creating a cultural and gastronomic journey at home. Italian food lovers and readers will be able to take away a new knowledge of the region and the ability to try new recipes with authentic Italian products available at Eataly, both in the stores and online.
Each blog will conclude with three discussion questions about the region or food and an active conversation will be conducted on Facebook, Twitter and other social media forums, where Select Italy and Eataly turn to Italian foodies, inviting the reader to participate and interact in the Select Italy comment box. The discussion questions will subsequently be answered by Eataly on their Eataly Diaries Blog.
"We are thrilled to create this partnership with our fellow Italian experts at Eataly to present our readers with a genuine insider's view of each of the 20 diverse regions in Italy," says Martina Mirandola Mullen, Food and Wine Specialist. "This is a fantastic opportunity for us to share what we love so much about the country: the rich cultures of each of its various 20 regions and their fascinating cuisines, which our clients can discover stateside through recreating authentic dishes and enjoying authentic Made in Italy products available at Eataly."
Select Italy's 20 Steps to Becoming an Italian Foodie blog series targets all who love Italian food and at the same time are eager to learn more about Italy and its regional traditions from an expert point of view. More information and all the posts are available at Selectitaly.com/blog.
About Select Italy
Select Italy is The Ultimate Source for Travel to Italy® and offers a wide array of superior Italian travel products and services, including customized itineraries, state-of-the-art tours and packages, wedding/honeymoon trips, unique culinary classes, a complete pre-departure ticketing service for museums and musical events, private guided services, yacht charters, transportation, hotel reservations, villa bookings and more. Through a vast network of suppliers and cultural contacts, anything and everything you need for optimum Italian travel – and now Croatian travel, too – is possible at Select Italy. Based in Chicago with an office in New York and representatives in Italy, in 2010 Select Italy opened a full-service branch in Shanghai, China.