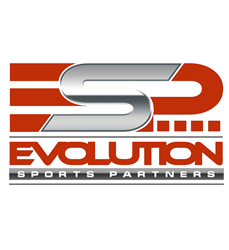 FanGauge™ is a comprehensive technical, marketing and analytic solution that addresses and optimizes the key phases in fan relationships
Morristown, NJ (PRWEB) March 18, 2014
Tracy Howe, Managing Director of Evolution Sports Partners ("ESP"), announced the version 1.0 release of FanGauge™, a dynamic web and mobile experience for season ticket holders, alumni and general fans of college and professional sports teams. ESP recently contracted with five high profile institutions who will be joining existing ESP clients using the program.
FanGauge™ is a robust system designed to engage fans through interactive modules supported by a sophisticated database system that houses individual fan data attributes. FanGauge monitors customer behaviors and provides early warning indicators on fans showing attrition risk characteristics. The program rewards customers for their feedback and then scores a fan's risk factors based on several key retention attributes. Retention scoring is a dynamic process providing the best opportunities for early intervention.
FanGauge™ is a comprehensive technical, marketing and analytic solution that addresses and optimizes the key phases in fan relationships:

Engagement: Fan experience is optimized during game and non-game times, furthering connection and affinity for the sports brand. This drives fan spending, sponsor activations and for college sports, donations. Highly focused on increasing attendance.
Retention: By optimizing the fan experience and monitoring fan satisfaction through FanGauge™, fans are retained longer to achieve their full potential LTV (lifetime value).
FanGauge™ is supported by rich data and a professional analytics team at ESP, who work closely with clients to optimize data and fan revenue opportunities.
About Evolution Sports Partners
ESP, founded by Damon Evans, Tracy Howe and Peter Kraft, provides Action Advising™ Action Ownership™ and Action Solutions™ to Intercollegiate and Professional Sports.