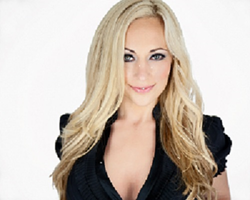 We want to be a part of your love story because true love is worth it.
(PRWEB) March 20, 2014
Affinity Connections, North America's foremost matchmaking service that aims to bring people together for life, is pleased to announce its latest partnership with image consultant expert Patricia Isaac. Patricia, who founded Shine and Shine for Men and is based out of California and Vancouver, will provide Affinity Connections clients with image consulting services to help them look and feel their very best.
After getting a deep sense of who the client is personally and professionally, as well as what their goals and blocks are, Patricia evaluates the client's wardrobe, organizes, pairs, then creates a list of key items, in accordance with the client's budget. She then takes clients on a fun shopping trip to acquire her suggested key items. Clients learn to pair and are then provided with personalized "homework" to help them continue building and growing.
"I help you revitalize your style, and thereby YOU, in a way that authentically represents you best, in the most cost effective way," Patricia says. "The result is - you feel empowered."
Affinity Connections teamed up with Patricia Issac to help their clients who struggle with their personal style and want to feel more confident as they embark on their search for love.
"We are thrilled to join forces with Patricia and know that her services will result in positive change, sense of self, strength and confidence for many of our clients," says Tiffany Brown, founder of Affinity Connections.
Many clients have expressed their satisfaction with the service and have gained invaluable results. Client Joel Bellenson (scientist, executive and author featured in Forbes, Wired, etc.) said, "Such a dramatic experience of letting someone into your personal space might sound intimidating, but that was not the case. Ms. Isaac's respectfulness, sensitivity, patience, honesty and trustworthiness made the experience a cathartic reinvention. Shine continues to guide and catalyze my development and rejuvenation as a happy, confident and attractive man. I look forward to every interaction. Shine fulfills the important need of helping us discover our best possibilities, which are often squandered without expert insight."
For more information about Patricia Isaac's image consulting services, visit http://www.affinityconnections.com.
About Patricia Isaac
With an extensive business background in the fashion, technology and entertainment industries, Patricia has been image consulting professionally for over 5 years. This combined with her education in Psychology, Communication, Sociology and natural intuition; she offers her clients key knowledge and peace to operate from. She currently has clients on retainer, holds corporate workshops, works with clients for specific engagements, provides closet audits, and styles for PR campaigns and editorials.
About
Affinity Connections specializes in matchmaking for individuals who are big on hearts but short on time. A web-based, premium matchmaking service that caters to busy career professionals who are looking for love. Combine recruitment with matchmaking to deliver a level of excellence. Singles often have lives fulfilled with friends, family, career, and travel, but yet are still missing a successful and fulfilling love life. Both men and women are motivated to find a partner but may need the highest level of personal attention to find and develop a relationship with the right one.
Affinity Connections recruits candidates specifically for their clients by attending local events, social networks, hosting parties and meeting with referrals to find quality matches.
This approach to matchmaking is very personalized and creates the best match possible. To get started clients must fill out a confidential profile. To learn more about the potential love life that is in store, visit http://www.affinityconnections.com and visit them on Facebook and Twitter. Affinity Connections Inc. operates out of the Vancouver, BC area but works with clients all over Canada and the United States.