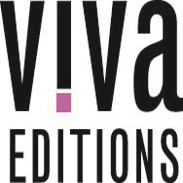 (PRWEB) March 18, 2014
Foreword Reviews, the only review magazine solely dedicated to discovering new indie books, announced the finalists for its 16th Annual Book of the Year Awards on March 13th. Each year, Foreword shines a light on a small group of indie authors and publishers whose groundbreaking work stands out from the crowd.
Among the finalists are three Viva Editions books. Changing the Way We Die, which has already won a USA Best Book Award, is a finalist in the Health category. Getting to 50/50, the ground-breaking work from Sharon Meers and Joanna Strober, which includes a foreword from Facebook's Sheryl Sandberg, is a finalist in the category of Family & Relationships. The very popular book by artist/minister Maggie Oman Shannon, Crafting Calm, is a finalist in Crafts & Hobbies. Both Getting to 50/50 and Crafting Calm are now available as audiobooks through Audible.
Viva Editions are books that inform, enlighten, and entertain. The very name, "Viva!", is celebratory. Viva books open hearts and minds. Viva authors are practical visionaries: people who offer deep wisdom in a hopeful and helpful manner.