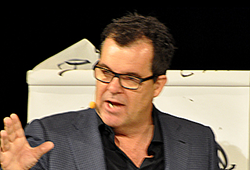 Limited options in bank financing shouldn't be the dead end to home ownership, because there are many other ways to finance property other than bank loans.
(PRWEB) March 18, 2014
Mortgage Brokers warn home buyers that Zero-Hour employment contracts may hurt their chances of buying houses for sale, because it lacks the guarantee of a fixed income, (Telegraph.co.uk reported on 16 March 2014).
The report explained that zero hour employees are always on-call without a minimum work week specified in their contracts. The Office of National Statistics estimated that there are 583,000 employees in the U.K. with zero hour contracts.
"Under the traditional process, lenders favour a fixed income. So it's not surprising that home buyers with a Zero-hour contract or who are self-employed are knocked out of the property market," commented Rick Otton, a highly respected property coach.
"I believe that the traditional way of thinking has robbed a lot of people the chance to become home owners, that's why it's about time to try new strategies that can help anyone, even zero-hour employees, fulfil their dream of home ownership without having to save up money for years or even apply for new mortgages," he discussed.
Mr. Otton then revealed in a recent interview for his Free Pack that U.K. residents should feel that they only have limited options to buy houses, rather they should start thinking creatively to broaden their choices and open them to new possibilities.
"Limited options in bank financing shouldn't be the dead end to home ownership, because there are many other ways to finance property other than bank loans. One that's gaining traction around the U.K. is through buying and selling houses with the help of seller finance strategies," he shared.
"With this setup, buyers don't need to make a large deposit payment when they agree to buy the property for sale at the price the seller wants. In exchange, the seller gives hime some flexibility on how can he make the payments on the house," according to Mr. Otton.
You can log in to http://rickotton.co.uk/freepack/ to get more tips on how to buy your dream home or grow your property portfolio without spending a lot of cash or getting a new bank loan.
About Rick Otton
Rick Otton is a property investment professional who, over the last 23 years, has introduced innovative real estate strategies to the UK, Australian and the United States. His creative 'low-risk, high-reward' approach to buying and selling houses is exemplified in his own business, We Buy Houses.
This year marks the 10 year anniversary of Mr. Otton introducing his strategies to the UK, and the 5 year anniversary of his innovative 'Buy A House For A Pound' process – one that attempted to be emulated by others. His constant process of strategy refinement, and adapting to the ever-changing real estate market, continues to place him at the forefront of property investment education.
In 2012 Rick Otton published his Australian book 'How To Buy A House For A Dollar' which was named in the list of Top 10 Most Popular Finance Titles for 2013. A UK version is on the drawing board for publication in 2014.
Mr. Otton freely shares insights into his non-bank-loan strategies that have allowed everyday UK men and women to beat the rental cycle and have their own homes. He coaches others on how to build profitable businesses by facilitating transactions that focus on the needs of potential buyers and motivated sellers.
Access his free downloadable Power Property Profits Pack at RickOtton.co.uk, as are the details of early bird pricing for his next UK 3-day real estate training conference in March 2014. Phone enquiries in the UK are welcome on 0207 000 1027.