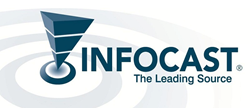 Connect with E&Ps, field service providers, water technology companies, engineers, consultants, financiers, and government officials in Colorado to learn the economics of good water management systems [...]
Woodland Hills, CA (PRWEB) March 18, 2014
Infocast, the leading business intelligence and networking events producer in the oil and gas industry, has announced the Water Management for Shale Plays WEST conference, scheduled on May 28-30, 2014 in Denver, Colorado, the center of water treatment technologies and innovations.
Due to the increasing development of shale plays in the western region of the United States, the amount of water needed to keep up with production has consequently surged to quantities rarely seen before. In Colorado alone, hydraulic fracturing operations use about 4.5 billion gallons of water per year and is expected to increase to more than 6 billion gallons over the next few years. Given the growing need of water for operations and increasing costs of sourcing, storing, treating, transporting and disposing of water, a good water management system is pivotal and continues at the forefront of E&Ps agendas.
Infocast's Water Management for Shale Plays WEST is the networking and informational hub to network and understand the best practices used in western shale basins. Attendees have a unique opportunity to connect with E&Ps, field service providers, water technology companies, engineers, consultants, financiers and government officials in Colorado to learn the economics of good water management systems and gain the tools needed to incorporate innovative technologies into operations to maximize economic performance.
For more information, to register, or to join as a sponsor, visit the event website at http://www.infocastinc.com/shale-west or contact Lucia Ceron at 818-284-4132.
About Infocast
For over 25 years, Infocast has produced the highest quality events, tailored to the needs of the industries we serve. We intensively research the marketplace, pulling from an extensive network of experts to give you the information and connections to succeed.