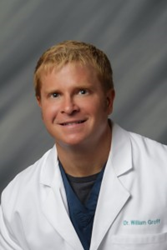 The results of ThermiLift can last up to three years and the outcome looks completely natural.
San Diego, CA (PRWEB) March 18, 2014
In a recent local news segment, Dr. William Groff of Cosmetic Laser Dermatology in San Diego discussed ThermiRF, the latest breakthrough treatment that can tighten skin and remove unwanted fat without surgery. ThermiRF uses targeted injectable radio frequency energy that has been proven safe and effective by the FDA.
"Using ThermiRF technology, we can inject a small probe, approximately the size of a needle, directly into the unwanted fat layer or deep skin tissue and deliver heat at a very specific temperature. This temperature control allows us to effectively and safely melt the fat or cause tissue tightening for amazing lifting and tightening of aging skin," said Dr. Groff.
As we age, the skin on our face and body can start to sag due to the continual loss of collagen and elastic tissue. Many people express the desire to correct their loose and sagging skin, however not everyone wants to undergo surgery. The ThermiLift or ThermiTight system is a non-surgical skin tightening alternative that can provide long-lasting results for patients who want smoother, tighter skin.
"The great thing about ThermiLift is that it is virtually painless. Patients may feel a slight heating sensation, but an anesthetic is used to minimize any discomfort. The results of a ThermiLift can last up to three years and the outcome looks completely natural," explained Dr. Groff. "The procedure doesn't require any incisions, so there are no scars, like there would be with a surgical procedure."
ThermiRF is an innovative procedure due to its temperature control features and its targeted radiofrequency energy. Built-in temperature controls ensure patient safety during the treatment and eliminates the risk of burns or injury. The radiofrequency energy not only stimulates the body's natural collagen growth to tighten the skin, but also melts away stubborn fat deposits, that are then flushed out of the body. At Cosmetic Laser Dermatology in San Diego, Dr. Groff has already seen incredible results from ThermiTight treatments.
"With Thermight, there is no surgery, no scars, and no pain. Patients no longer have to undergo expensive and unnecessary surgery in order to achieve the youthful appearance they've always wanted. I'm very excited about this new technology," stated Dr. Groff.
Dr. William F. Groff has been practicing dermatology in San Diego for more than fourteen years and is considered a leader and innovator in the field. Having given over 100 lectures in several countries across the globe, Dr. Groff has a passion for sharing knowledge with others in his profession to promote research and advanced treatment methods. With a unique knowledge of injectable treatments, Dr. Groff travels the country to serve as a key opinion leader and trainer for Allergan INC, the makers of Botox Cosmetic, Juvederm, and Voluma, as well as Medicis and Merz Pharm. At GBFG&F in San Diego, Dr. Groff helps patients achieve ideal cosmetic goals through custom treatment plans developed to address their exact needs.