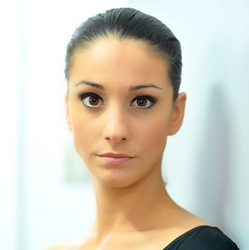 This is a fantastic stretch for the shoulder joints and spine.
(PRWEB) March 22, 2014
The two minute and twelve second video which she has uploaded to her website via the blog post entitled Equipment Exercise to Stretch Your Body: Inner Strength Pilates, takes the viewer easily through a shoulder stretch which in turn benefits the spine.
Former professional dancer Gollan says: "This is a truly fabulous exercise – and it's one which not that many of our clients get to do, simply because it's reserved for those who are already pretty flexible. If clients do fancy trying it then they should ask one of our Pilates coaches first whether they think it's suitable as it's not an exercise I would recommend for everyone."
The exercise – demonstrated on the video Challenging Pilates Workout - Equipment Exercise to Stretch Your Body - requires the use of gripping mats for the hands and fluffy straps for the feet. An instructor is required to lift the individual into position.
Gollan adds: "You can't actually attempt too many variations with this exercise simply because you will eventually loose grip with your hands.
"Meanwhile, what you're attempting to do is get one foot into a floppy strap and let the body hang, then pop the other foot into the parallel strap so that the body is completely suspended.
"Just hanging there, inhale then push your stomach up to the ceiling. As you do that, try to get your head to touch your bottom by curving your back round as much as you possibly can. Here you have a nice stretch through the shoulder joint and it's when you're up into the extension that you'll appreciate what a great stretch it is for the spine too.
"Once you've stretched the back as far as possible breath out and come back to the hanging position. Try that a few times then breath in to come back down to the floor again."
Inner Strength Pilates, which is based in Adelaide's King William Road, offers individualised Pilates, Barre and Reformer classes at its three separate studios. The company specialises in post-natal Pilates and exercises to make pregnancy easier. But they also run generalized classes or routines for other specialist areas such as recovery from illness and treatment for conditions such as headaches and back pain.
Their classes are suitable for individuals aged 12 years and above and aimed at different levels of fitness and flexibility. For instance, some classes are aimed at professional athletes while others are for those interested in body sculpting.
More information on what's on offer, as well as schedules for classes, including times and class sizes, can be found on the company website. Updates, tips and news about the company in general can always be found on their Facebook page or Google+ pages.