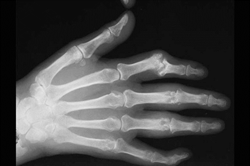 D1 suite delivers reports to referring physicians with one click access to images. This unique capability saves time and resources.
Alpharetta, GA (PRWEB) March 20, 2014
DigitalOne Reports is a leading provider of connectivity solutions and radiology imaging software to radiology centers and referring physicians. D1 Suite is by far the most popular set of connectivity tools by Digital One and now offers automated delivery of radiology images with reports directly to the referring physician's EHR.
Instead of logging into PACS portals to view radiology images, referring physicians can securely view images tied to a report on their computer with a click. D1 suite delivers reports with one click access to images without any hassle.
This unique capability saves time and resources and eliminates the need to burn CDs and ship radiology films individually to referring physicians. Also, Imaging Centers who are currently using a Legacy PACS without any online web capabilities can enhance their technology investment and reduce IT expenditure by implementation of the D1 Suite.
The vast array of online and offline solutions offered within the DigitalOne D1 Suite lets imaging centers provide real value to the referring community and make their facility stand out amongst the competition. The comprehensive set of tools offered by DigitalOne also helps imaging centers and the referring community meet their respective Meaningful Use (MU) requirements and increase referrals and operational efficiency. The technology also aims to improve overall patient care and customer service at hospitals and private clinics.
This point was further explained by Leon Strager, Director of Customer Engagement at DigitalOne Reports. "At times when the reimbursements are lower, costs are higher and the competition is fierce, there is an urgent need to reduce costs while offering enhanced connectivity tools to satisfy the requests of Referring Physicians in time. DigitalOne simply bolts onto the existing RIS/PACS infrastructure and delivers enhanced connectivity that allows Imaging Centers get more out of their current investments."
DigitalOne has been actively involved in the development of healthcare software solutions particularly for radiology centers for the last two decades. Committed to achieve interoperability and enhance communication between imaging centers, hospitals and vendors; healthcare solutions by DigitalOne offer tools for increasing revenue and efficiency. Currently, DigitalOne has a nationwide presence with imaging center clients across the country, ranging in size from one location performing 5,000 studies to multiple locations in multiple states performing over 650,000 studies annually.
About DigitalOne Reports
DigitalOne Reports has been developing healthcare software for over 20 years, and over time has emerged as an industry leader focused on efficiency and effectiveness. The DigitalOne D1 Suite includes a variety of features for referring physicians and imaging centers alike. Their tools have streamlined businesses across the country, providing lower costs for managers and better time management for employees.
For more information, call 678-992-0383 or visit http://www.digitalonereports.com