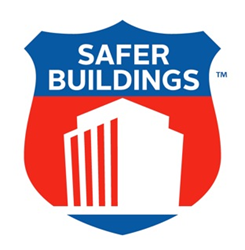 SBC is at the forefront advancing the idea that wireless technology makes people inside large buildings safer.
Las Vegas, NV (PRWEB) March 24, 2014
The Safer Buildings Coalition (SBC) today announced that iBwave, the standard for in-building wireless software and training globally, has joined SBC as a charter member. SBC is a non-profit organization established to make buildings safer during emergencies for occupants and first responders through industry awareness, policy and deployment best-practice education aimed at improving indoor wireless communications capabilities.
"SBC welcomes iBwave and the extensive in-building wireless expertise and global perspective the company brings to our organization," said Alan Perdue, SBC executive director. "A significant percentage of wireless usage occurs indoors. That, combined with a need to ensure the reliability of indoor two-way radio communications for first responders, makes now a pivotal time to bring industry leaders together to enhance the coverage, capacity and dependability of wireless networks inside buildings."
iBwave President and CEO Mario Bouchard said, "iBwave appreciates and fully supports the Safer Buildings Coalition and its efforts to spur and unite wireless industry leaders to address and solve in-building communications challenges. With the migration to 4G LTE from 2G and 3G technology and the unavoidable complexities of designing and deploying reliable indoor wireless networks, it's critical that our company and others work closely with the SBC to more effectively focus on this important public safety issue."
SBC is hosting a public safety panel discussion at the IWCE Expo on Thursday, March 27 at 3:30 p.m. in room S228 of the Las Vegas Convention Center. Registered conference attendees and media are encouraged to attend the panel session, which will be moderated by Ken Rehbehn, a principal analyst with the Yankee Group's Network Research team.
To learn more about SBC and how to become a member, please contact the organization at 888-600-1011, send an email to info(at)saferbuildings(dot)org or visit the SBC website at http://www.saferbuildings.org.
About iBwave
iBwave, the global in-building standard, serves over 500 leading telecommunication firms in more than 80 countries worldwide with innovative indoor wireless solutions. Its leading software suite empowers operators, system integrators and OEMs to provide optimum network coverage and capacity inside buildings, where 80 percent of all wireless traffic occurs, while also boosting efficiency and productivity through the in-building project value chain. iBwave also offers quality hands-on training and certification programs, instilling awareness and proficiency in in-building wireless network design. To learn more, visit iBwave online at http://www.ibwave.com.
About Safer Buildings Coalition
The Safer Buildings Coalition (http://www.saferbuildings.org) is a non-profit organization that provides advocacy and education related to indoor communication issues, and brings awareness to solutions that will enhance indoor communications capabilities during emergencies for the general public and first responders. The shared vision among its members, which includes leading companies and organizations within the wireless and public-safety industries, is to create safer buildings that possess advanced indoor public safety communications systems. Follow SBC on LinkedIn and Twitter. For further information please email info(at)saferbuildings(dot)org or call 888-600-1011.
Media Contacts:
iBwave
Marie-Claire Charlton
(514) 397-0606; ext. 320
marie-claire.charlton(at)ibwave(dot)com
Safer Buildings Coalition
Paul Lonnegren
Calysto Communications
(720) 470-7488
plonnegren(at)calysto(dot)com