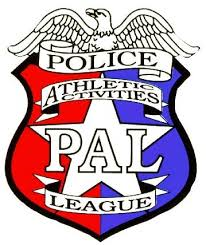 Mission G founder GJ Reynolds said, "PAL is doing tremendous work in the community. Mission G is very excited to be working with PAL."
New York City, NY (PRWEB) March 20, 2014
Neil Haley, The Total Tutor host of the Simply G Radio show, interviewed Police Athletic League Director Chris Hill to find out how got involved with Police Athletic League and his latest projects.
Chris is the director of a local PAL in New Jersey and helps coordinate activities with National PAL. He is a local police officer as well.
PAL is youth crime fighting organization where law enforcement and children come together. Chris got involved with PAL because there was gym across the street from house. As a child, Chris would go over to the gym, and lift weights and box. Chris decided to be involved with PAL, because the great experiences he had participating in the activites.
Chris Hill discussed how PAL changed his life. Police officers taught him that police officers are not bad people. It help bridge the gap between himself and police officers. He also learned how to go out and help people. "The police officers truly cared about my life, they really wanted to help me."
Once Chris saw that police officers care about him, it changed the way he perceived police officers. Through those experiences it made him want to be a police officer.
Chris is involved in different activities with his local chapter of PAL. PAL has the helping Pals Programs which mainstream kids partner with special needs programs. In addition, He does SAT Prep Programs to help get kids accepted to college. PAL has a theature program, for kids who enjoy other activities than sports. Also, PAL has a Horse back riding program, boxing program, and a Youth Academy.
Mission G founder GJ Reynolds said, "PAL is doing tremendous work in the community." Mission G is very excited to be working with PAL and Chris's leadership."
For more information go to http://www.nationalpal.org. You can to listen to the show by going to http://www.simplygmedia.com.