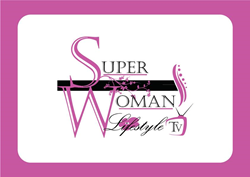 Superwoman Lifestyle keeps up with the latest topics important to women on a mission to have it all.
Washington, DC (PRWEB) March 20, 2014
Vicki Irvin has once again expanded her brand and launched the highly anticipated Superwoman Lifestyle media site and blog. The Superwoman Lifestyle Movement of women has been in existence for years and is comprised of career and entrepreneurial ladies who are highly motivated and looking to boost their businesses and gain more clients under the direction of Vicki and her events, seminars and coaching programs.
Understanding that it can't always be about business, Vicki Irvin balances out the Superwoman Lifestyle blog by addressing beauty and fashion, health and fitness, celebrity interviews and news as well as inspirational stories from everyday people on a mission to do more and be more.
The Superwoman Lifestyle blog has already garnered massive attention and traffic from social media sites and is quickly gaining notoriety among business people, entrepreneurs and celebrities.
"I recognized the need for motivated women to have a central place to get business tips and strategies and all things important to them. With the success of my coaching practice and cosmetics line, the next step was to give my followers even more by providing a place to get ALL things important to women who are determined to live a Superwoman Lifestyle, " said Vicki.
To join the Superwoman Lifestyle Blog visit http://www.superwomanlifestyle.com.