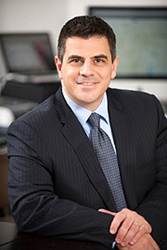 "If a system or network is compromised due to a security exploit, there is a price to consider in terms of remediation and potential damage to reputation," says Progressive CEO Robert Cioffi
Westchester County and New York City, NY (PRWEB) March 18, 2014
Progressive Computing, Inc is making the business community aware that support for Microsoft's Windows XP operating system, still projected to be in use by approximately 25% or more of PC users worldwide, is coming to an end as of April 8th 2014.
After that date, Microsoft will no longer provider security updates or technical support for XP, and third party software and hardware providers will no longer have to build in compatibility for XP systems. These factors will combine for a significant impact on security and operability. There are also other major issues to consider; for instance, XP machines will no longer be in compliance with HIPAA regulations.
Business owners should take action now, rather than wait. For small organizations with a few XP machines in the mix, Progressive recommends replacing them. In most cases, XP machines in a business are old enough to have lasted at least 3-5 years or more, which matches industry standards for the replacement of workstations. Some business owners may face a challenge related to business software compatibility, i.e. some older software that only runs properly in an XP environment. In this case, there may be some additional time and costs involved in upgrading both software and machines.
"The worst thing you can do is nothing," says Progressive CEO Robert Cioffi. "If a system or network is compromised due to a security exploit, there is a price to consider in terms of remediation and potential damage to reputation."
In addition to avoiding issues, users who upgrade can expect a vastly improved experience. XP is a 12-year-old operating system, and the world of technology has progressed dramatically since its release. With most businesses placing a premium on productivity, it's counterintuitive to expect an old system to offer satisfactory performance.
Windows XP lasted so long because it was a rock solid platform upon release, and featured a vast array of available compatible hardware and software. Businesses quickly came to rely on its dependability. When Microsoft later released Windows Vista, it had some initial glitches with hardware support that left consumers with a poor perception and resulted in a large amount of negative press. This created a situation wherein many business owners were unwilling to leave the very stable XP platform to try something new. Windows 7, released in 2009, is superior to XP in all major benchmarks. The vast majority of companies that have moved from XP to Windows 7 have had a fairly good transition.
"We're aware that there are many business owners out there who aren't sure how to proceed, and we really encourage them to reach out to an IT expert as soon as possible to make a plan," said Cioffi. "When it comes to maintaining productivity and keeping technology costs down, a proactive approach is always your best bet."
About Progressive Computing, Inc.
With offices in Westchester County, NY and Manhattan, Progressive Computing, Inc. is a leader in computer network installation, design and maintenance, offering professional IT services, computer consulting, technical support and computer repair to organizations since 1993. As a Microsoft Partner focused on for small and mid-sized business, PCI technicians and computer consultants deliver cost-effective, reliable and right-sized solutions solutions that leverage a blend of both proven and cutting-edge technologies. Clients regard them as their "on-demand" information technology department, entrusting that their recommendations, services and products will help them save money, become more efficient, and grow their businesses. Progressive Computing can support any IT outsourcing needs in a variety of ways with services that can be tailored and combined with others to deliver a custom solution to meet clients' exacting needs. These include:
ProManage: An all-inclusive fixed price contract to cover all technology needs.
ProHosting: Enterprise-class datacenter services to the SMB for mission critical applications.
ProAudit: Computer consulting services that scrutinize and appraise the strengths and weaknesses of existing computer networks and systems.
ProBackup: Disaster Recovery service plan subscription that uses a combination of an onsite backup appliance and secure offsite data storage.
General IT Services: Project or incident-based services with no contractual obligation.
Westchester County Office
Progressive Computing
35 East Grassy Sprain Road
Yonkers, New York 10710
Tel: 914.375.3009
http://www.progressivecomputing.com/
New York City Office
Progressive Computing, Inc.
60 East 42nd Street
Suite 1161
New York, NY 10165
Tel: 212.681.1212