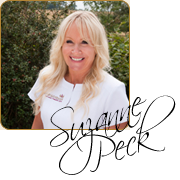 Increasingly I see my clients under stress as they multi-task and juggle increasingly complex work and personal lives, feeling that one or other is being compromised by insufficient time and energy
London, Northamptonshire (PRWEB UK) 18 March 2014
La Vita Nuova's Dr. Nicola Bunting Reveals The Secrets To Creating Ideal Balance In Your 24/7 World. How do you create balance in a 24/7 world? Is it even possible? YES it is!
In this ground-breaking upcoming 4 day event, Dr Nicola Bunting and 13 other international experts will show people how to create ideal balance in thier working life, in relationships, with parenting, with money, spiritually and many other areas besides.
Speakers include well-known authors and gurus like exercise expert Joanna Hall, relationship expert David Richo, spiritual guru, Sonia Choquette and many more.
"Increasingly I see my clients under stress as they multi-task and juggle increasingly complex work and personal lives, feeling that one or other is being compromised by insufficient time and energy" says Nicola.
Often people settle in either their career or home life because of the demands they face. Everyone wants to feel serene, confident, happy, calm in the knowledge that they're excelling professionally and fulfilled personally, with each part of their world positively reinforcing each other, rather than competing for a share of limited time. But not so many people do! "If you're ready to create your own individual path to focus, harmony and happiness, if you're tired of rushing and feeling you're compromising on all fronts, I have some fantastic news" states Nicola.
The free-to-attend event, is taking place from March 17-20, 2014. Participants can listen in either by phone or via the Internet from anywhere in the world.
For 14 years Nicola has been one of the world's top coaches to international professionals and individuals ambitious for fulfilment personally and in their careers. Author of "Who Do You Want To Be? How To Embrace Change And Live Your Dream" and one of fewer than 1% of coaches worldwide with the MCC (Master Certified Coach) credential from the ICF, Nicola specialises in helping mid-life professionals have (and enjoy) it all.
This ground breaking event is just one of the ways Nicola achieves that.
To sign-up for this exciting and potentially life-changing international event, register at http://www.balancetelesummit.com.
About Homefield Grange Detox Retreat
Homefield Grange is a dedicated, established and permanent spa retreat open 51 weeks of the year, assisting clients making positive changes towards their health and well-being. This caring team of qualified practitioners will provide all the help you would expect from a professional organization.
For more information about Homefield Grange you can visit http://www.homefieldgrange.co.uk or call 01536 712219.