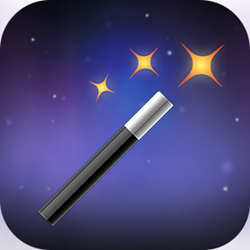 The desktop era is over. The modern IT industry is growing so rapidly and it is hard to catch up with current trends...
Phoenix, AZ (PRWEB) March 25, 2014
The "Software application development and the future of desktop" Meetup ends with a new project opening. The group of IT specialists discussed problems concerning valuable and essential apps not being available for every operating system. Appmiracle Project is about to start its journey.
The discussion touched upon several issues, including the perspectives of desktop ecosystem, cross-platform development and marketing. Each participant highlighted a particular theme and contributed to the debate.
"The desktop era is over. The Modern IT industry is growing so rapidly and it is hard to catch up with current trends. It can be described in terms of two antagonistic processes: diversification of platforms and standardization of interfaces," stresses Alex Sol, Senior Software Developer.
The IT industry was discussed in terms of rapid technological changes, as well as consumers switching to mobile devices as they easily integrate in modern lifestyles.
"Today a number of industrial-level development tools and frameworks makes cross-platform application development easy. With push and pull digital marketing strategy and simple desk research, it is possible to establish a new app platform," says Marina Lester, Marketing Manager.
The Meetup also covered various topics on cross-platform development and the future of the desktop. Cloud storage and voice command options in applications are considered to be the main priority that will form the future of the IT industry. QT was highlighted as a primary framework to be developed on, not leaving alone HTML 5 being a well-known and open source.
The discussion allowed fresh and peculiar ideas to transfer into a new start-up, which is about to enter the IT market. Appmiracle will combine all the knowledge gained at the meeting and release a project with with a handy collection of the best applications for every need.
The company's portal: http://www.appmiracle.com
About Appmiracle:
Appmiracle was founded in 2014 as a software development community involved in charitable activities. The portal offers a comprehensive app collection for several operating systems, including Windows, Mac, Linux, iOS and Android.