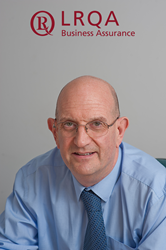 It's asking organisations to look at the potential for how their products or services impact on the environment
(PRWEB UK) 19 March 2014
A recent survey of the environmental management system standard ISO 14001 covering its future content and its current benefits, which received over 5 000 responses, found that it is particularly useful in meeting legal requirements and improving environmental performance. However, a clearer focus on preventing pollution, eco-efficiency and life-cycle thinking should be provided in the next version of the standard.
The survey had responses from organisations of various sizes in 110 countries – a majority of whose system is built on ISO 14001 – with 46 % from small and medium-sized companies. Conducted in 11 languages, the survey was run by the ISO committee responsible for the standard (ISO/TC 207/SC 1).
"The level of response was incredible. The detail of responses provides experts writing standards in this area with valuable input and real understanding," said Anne-Marie Warris, Chair of ISO/TC 207/SC 1.
"The survey was designed in part to get a better idea of what people see as the main benefits of ISO 14001 and what could be improved, as the standard is currently being revised," explained Lisa Greenwood of the Rochester Institute of Technology, lead author of the survey report.
LRQA is actively involved in all of the committees helping to shape the future of the ISO Standards and is a member of the ISO 14001 Technical Committee Working Group - ISO/TC 207/SC WG 5.
Commenting on these latest findings, Steve Williams, LRQA Global Deputy Technical Director said, "The call for a greater focus on how companies will have to consider their products or services from a lifecycle perspective is an area that we see as being an important one. However, for the sake of clarity this does not mean lifecycle analysis," said Williams. "It's asking organisations to look at the potential for how their products or services impact on the environment, including things such as sourcing raw materials, outsourcing of processes and what's going to happen to the products at the end of their life, from the point of view as to what they can control or influence."
ISO 14001 is currently scheduled for publication to Draft International Standard stage in May 2012, with the final version being available in June or July 2015.
Further information about the ISO Standard Revisions - to include blogs and round table discussions - will appear on http://www.lrqa.com/isostandardsupdate. Alternatively, please email enquiries(at)lrqa(dot)com.
Notes to editors
LRQA is a leading independent provider of assessment services including certification, validation, verification and training.
LRQA is a division of Lloyd's Register, a global engineering, technical and business services organisation wholly owned by the Lloyd's Register Foundation, a UK charity dedicated to research and education in science and engineering. Founded in 1760 as a marine classification society, Lloyd's Register now operates across many industry sectors, with over 9,000 employees in the Group across 78 countries.
Lloyd's Register has a long-standing reputation for integrity, impartiality and technical excellence. Our compliance, risk and technical consultancy services give clients confidence that their assets and businesses are safe, sustainable and dependable. Through our global technology centres and research network, Lloyd's Register is at the forefront of understanding the application of new science and technology to future-proof our clients' businesses.