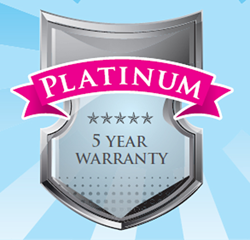 We believe our testing and warranty scheme is one of the best available.
Bolton, Lancashire (PRWEB) March 18, 2014
Managing Director John Hynes founded the Bolton based Olivetti dealers in 2006.
The Lancashire based Olivetti stockists have grown steadily and recently moved to new premises in Farnworth, near to Bolton town centre.
The photocopier repair firm sell, refurbish and maintain all leading brands of copiers and multi-function machines.
As well as Konica Minolta machines, Copy Print Services specialise in servicing Olivetti printers and Samsung photocopiers.
Copy Print work predominately in their local area to allow their engineers time to arrive at a customer's premises quickly.
As well as providing photocopier maintenance locally, Copy Print Services sell nationally through their website where various consumables, accessories and Olivetti copiers can be purchased.
The photocopier lease company employs thirteen dedicated staff which includes four expertly trained engineers.
Another member (Sam) has recently joined the team and is training to become an engineer.
The new scheme is called 'Platinum' and includes full inspection, diagnostics checks and servicing by Copy Print's experienced engineers.
The warranty package will lower costs on 'pre-loved' machines and includes ongoing training and support for the duration of the warranty.
John was asked, "Why have you launched the scheme?"
He answered, "How do you know you're buying a printer that's reliable, in full working order and why take the risk? Our warranty package option removes the worry and I believe it will be very popular with new and existing customers".
John added, "All our re-furbished machines are sold with a '5 Year Warranty' certificate and undergo the same rigorous testing processes as new products".
Copy Print Service's engineers (when servicing machines) will perform the following checks:
Strip and clean
1. Fully strip the machine down to it's frame, removing and cleaning all panels and all consumable items.
2. Remove laser units.
3. Remove platen glass.
4. Remove paper feed units.
5. Clean out printer cavity, remove and clean filters and replace if necessary.
6. Clean optics and mirrors, if required.
7. Clean laser units and refit device.
8. Strip feed stations, replace pick up, feed tyres and refit assemblies.
Refit and replace
9. Fit modifications to feed stations.
10. Strip and clean developer units.
11. Replace the developer if required.
12. Refit developer units in to the device.
13. Strip down drum units.
14. Replace drum, blade, corona and scorotrons.
15. Refit drum units.
16. Strip and clean primary transfer belt.
17. Replace any worn parts.
18. Replace secondary transfer.
19. Strip and clean registration assembly.
20. Strip and clean image registration assembly.
21. Refit transfer assemblies.
22. Refit image registration assembly.
23. Replace waste toner tank.
24. Fit full toners.
25. Re-panel machine.
Diagnostics and testing
26. Run up device and initialise developer.
27. Calibrate device.
28. Install latest firmware.
29. Run full diagnostic checks and use all functions to test for any errors.
30. Run 100 sheets through each feed station and ADF.
31. Re-calibrate for a second time.
32. Apply new service stickers.
33. Complete pre-delivery inspection note (by senior engineer).
34. Service manager signs off device.
The warranty scheme also allows for the following new parts which are fitted in Copy Print's workshop:
4 x Drums
4 x Drum blades
4 x Scorotrons
4 x Charge grids
4 x Developers
2 x Pick up rollers
2 x Feed rollers
2 x Separation rollers
3 x Air filters
1 x Set of document feed rollers
Fuser (as necessary)
Transfer (as necessary)
Typically twelve hours of labour are spent in the workshop (per machine) prior to delivery.
"We believe our testing and warranty scheme is one of the best available. We also plug machines in and run diagnostic checks to search for any long running faults and check life counters. Only after successful testing is a device qualified for market and our 5 year warranty certificate issued," said John.