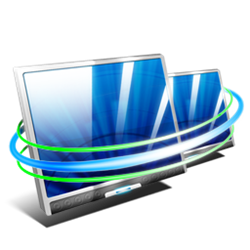 Our incredible community of IT pros and teams around the world expect us to make their lives simpler, easier, more efficient and more productive
Montreal, Canada (PRWEB) March 20, 2014
Devolutions, an enterprise password management and software firm with over 200,000 users in more than 100 countries, has announced that version 9.2 of its flagship product Remote Desktop Manager (RDM) is now available.
Remote Desktop Manager is an all-in-one platform that lets IT pros and teams organize, store and manage all of their remote connections, credentials and passwords in a single centralized repository. Multiple licensing options are available, from single user up to unlimited global access.
Remote Desktop Manager 9.2, which is the last major update before Devolutions releases version 9.5 at Microsoft's TechEd in May, features over 40 additions and improvements, including:

New Data Entry Types: added driver's license, membership card and social security number.
Better LastPass Integration: enterprise support and shared folder support.
Enhanced Filter Box: filter by type, simplified menus and ability to exclude shortcut duplicates.
Improved Credential Management: dynamic credentials for groups/folders and VPN.
Superior Password Management: readable password generator and pronounceable password generator.
Other improvements include Hyper-V v2 support, web protocol handler support (rdm://), batch assign role to users and more. A full change history is available at http://remotedesktopmanager.com/Home/ChangeHistory.
"Our incredible community of IT pros and teams around the world expect us to make their lives simpler, easier, more efficient and more productive," commented Devolutions' founder and CEO David Hervieux. "And that's why we're thrilled to be releasing RDM 9.2 less than a month after releasing RDM 9.1, and just two months before we release RDM 9.5 at TechEd in Houston. We're constantly working to meet and hopefully exceed the expectations of our community, and look forward to their feedback so that we can make future versions of RDM even better."
Current Remote Desktop Manager license holders can upgrade to version 9.2 at no cost, while IT teams and pros who are new to the solution can download a fully-functional 30-day trial version at http://remotedesktopmanager.com/Home/Download. If after the trial period they wish to continue using the all-in-one password management platform, they can choose from a variety of license options to fit their needs and budget. Furthermore, Devolution offers its licenses per user rather than per machine, so that users can be productive at work, home, or anywhere else without having to pay additional licensing fees.
For more information or media inquiries, contact Maxime Trottier, Marketing Director, at (514) 360-3686 or mtrottier(at)devolutions(dot)net.
About Devolutions
Established in 2004, Devolutions is a Canadian-based company located near Montreal, Quebec. The firm currently has over 200,000 users in over 95 countries, and is on a mission to develop innovative enterprise software that helps users cost-effectively, simply and effectively achieve their network management, password management, credentials management and security goals. The firm is also committed to providing exceptional technical support, ensuring an excellent user experience that exceeds expectations, and delivering high performance with superior quality. The firm's current roster of solutions includes Remote Desktop Manager, Password Vault Manager, Remote Desktop Manager Online and Remote Desktop Manager Server.
Learn more at http://devolutions.net.