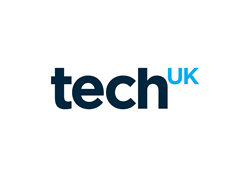 Our membership of techUK allows Innovise and Cortex to help shape the future of the UK IT economy.
Slough, Berkshire (PRWEB UK) 19 March 2014
Innovise IES will coordinate efforts with techUK, continuing to increase the momentum in the next generation of Intelligent IT automation technology. Supporting the "Automate Britain" campaign to increase the competitiveness of UK companies, Innovise IES aims to ensure the UK maintains the centre of excellence for business automation.
Commenting on the membership, Jonathan Hobday, Innovise Commercial Director said "Innovise is proud to be a member of techUK. It is the perfect platform for the many leading UK technology firms to collaborate. We have developed the technology to lead the world in the next generation of IT and business process automation. Innovating industrial process automation techniques for IT and business process, Cortex will trigger mass repatriation of previously outsourced services, improving competitiveness and creating employment in UK businesses. Using the "Automate Britain" campaign as the catalyst, we aim to accelerate migration to new knowledge working business models. Our membership allows Innovise and Cortex to help shape the future of the UK IT economy. Even the finance industry now recognises that automated processes are the key to the future; as Anthony Jenkins, CEO of Barclays recently said you need to think "like an industrial process engineer".
The overall aim of techUK is to build awareness of the opportunities presented by technology and for the IT sector to take a leading role in the UK's economic and government policy. TechUK Chief Executive Julian David recently commented "We want to see longer term investment and a focus on the [technology] markets where the UK can lead."
Jonathan agrees that the UK needs to focus on the technology market. "Over years, the UK has proven we have some of the greatest technology leadership in the world, but in the market leadership race, too much is lost to foreign investors. Individual UK companies must collaborate better, to create market leadership and commercialise that world leading technology, like our US peers."
The first program Innovise will participate in is Automate Britain: Software Automation's impact on BPOs/ITOs, on 19th March 2014.