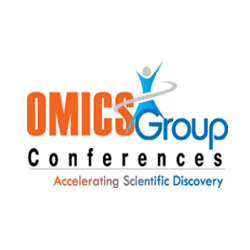 International conference on Oceanography will be a three day event from July 21-23, 2014 at Las Vegas, USA
Henderson, Nevada (PRWEB) March 19, 2014
2nd International conference on Oceanography, an OMICS Group Conference, will be held from July 21-23, 2014 in Las Vegas, USA. Oceanography-2014 will be a three day event.
Dr. Srinubabu Gedela, Managing Director and CEO, OMICS Group International, addressed that "Oceanography- 2014 will aim to gather the most elegant societies and industries along with the renowned and honorable persons form top universities across the globe."
Based on above principles, the organizing committee of Oceanography-2014 decided the theme of the conference to be - Ocean Changes and Its Ecological Impacts. This theme is reported to be supported by OMICS Publishing Group open access journals.
OMICS Group, said that Oceanography International Conference 2014 will be attended by many eminent keynote speakers and some of the names will include Dr. George Schroeder, President and CEO, Global Renaissance Enterprises Corporation, USA; Dr. Shih Ang Hsu, Professor Emeritus, Coastal Studies Institute and Department of Oceanography and Coastal Sciences, Louisiana State University, USA; Dr. Csilla Ari, Director, Foundation for Oceans of the Future, University of South Florida, USA; Dr. Khairul Azam, Professor, School of Marine Studies, The University of the South Pacific, Fiji, Fiji; Dr. Stephane La Barre, Senior research scientist, Centre National de la Recherche Scientifique (CNRS UPMC) France; Dr. Kevin B. Strychar, Associate Professor, Annis Water Resources Institute, Grand Valley State University, USA; Dr. Konstantinos Ar. Kormas, Associate Professor, University of Thessaly, Greece, Dr. Dr. Tito Cesar Marques de Almeida, Laboratorio de Ecologia de Comunidades Facultad de Ciencias, Brazil; Mr. Ravinesh Ram, James Cook University, Australia; Mr. Mehdi Ghodrati Shojaei, Alfred Wegener Institute, Germany, Mrs. RoveenaVandana Chand, University of the South Pacific, Fiji Islands.
Oceanography International Conference 2014, an international life science conference, organizing committee said that the conference will also host Young Researchers Forum which will provide young researchers with the possibility to meet and discuss research topics and methodologies, share and develop ideas, learn from each other and gain knowledge from senior researchers. Apart from this there will be Poster Competition to encourage students and recent graduates to present their original research which will be later published in the OMICS Group Journals.
OMICS Group international life science conference, Ocenography-2014 is also reported to include important session tracks like Oceanography and Climate Change, Polar Research, Chemical & Physical Processes in the Ocean, Marine Pollution, Ocean Acidification & Management, Marine Biota & Ecosystem Function, Ocean Resources, Sea Food and Sustainability, Marine Biotechnology and Renewable Energy Technology, Tools and Technologies in Oceanography, Marine Natural Products, Chemistry and Pharmacology, Maritime Hazards.
In addition to this, OMICS Group International organizes more than 100 international scientific conferences and publishes around 350 open access scholarly journals. OMICS Group organizes medical conferences, pharmaceutical conferences, and life science and engineering conferences also.
The scientific program of Oceanography-2013 is said to gather visionaries to promote research discussions and presentations to evolve many thought provoking strategies on Ocean Changes and Its Ecological Impacts.
Anyone interested in attending the conference or for more information related to the subject of this release can contact:
oceanography2014(at)omicsgroup(dot)us
Visit for more information on conference: http://www.oceanographyconference.com/