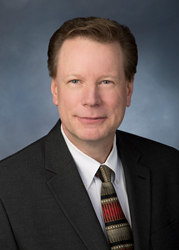 Arlington, VA (PRWEB) March 19, 2014
Evoke Research and Consulting, LLC, a premier management consulting firm, announced today that it has acquired the Consulting Practice of Adrian Technologies (ATI). A privately owned company, ATI has been a leader in designing and delivering continuous and innovative improvement methods to industry and government. In business since 2002, ATI has helped its clients implement performance improvement initiatives resulting in incredible increased returns on investment and enormous value. The ATI Consulting Practice has delivered over 315 Lean Six Sigma projects over the past three years and trained over 1,300 customers in Lean Six Sigma Green, Black, and Master Black Belt for National Aeronautics and Space Administration (NASA), Veterans Benefits Administration (VBA), U.S. Coast Guard, U.S. Army, Houston Airport System, California Institute of Technology and commercial clients such as Lockheed Martin, Triumph Aerospace, Jacobs Engineering, Snap-On Tools, Computer Science Corporation (CSC), and Alliant Techsystems Inc. (ATK).
The acquisition of the ATI Consulting Practice matures the Organizational Improvement services offered by Evoke. Evoke has utilized ATI as a strategic partner since 2007. This acquisition is a natural extension of that partnership by integrating the Organizational Improvement best practices of both firms to enhance Evoke's services.
"Evoke University formally launches today. This acquisition allows us to realize our vision of a mature education and training program for our employees and clients," said Greg Blaisdell, Managing Partner. Folding ATI's Consulting Practice into Evoke and launching EvokeU meets the requirements of Evoke's ongoing professional development of management consultants while offering exceptional training to its clients.
"ATI exemplifies performance improvement," said Jim Loreto, Managing Partner at Evoke. "Our goal is to continue to drive a broad portfolio of performance improvement products and services to solve a range of customer performance needs."
As part of the acquisition, Mark Adrian, CEO and owner of ATI, will join Evoke's executive team as its Vice President of Education and Training. Mark will spearhead the firm's improvement services offerings for its clients, and expand Evoke's internal training programs offering professional development and certification opportunities to its employees.
"This acquisition, combined with Mark joining our executive team, strengthens our firm in a number of ways, but it also underscores our corporate commitment to offer Evoke's management consultants opportunities for professional growth. The new EvokeU is also going to be an incredible benefit to our customers," said Blaisdell.
"One of the primary ways we position our clients for success is process and performance enhancement. Mark and ATI bring a performance improvement expertise to Evoke that truly bolsters our capabilities and continues to position Evoke clients for success," said Loreto. "I am extremely excited about the acquisition. This is an outstanding opportunity to better serve ATI and Evoke clients. I am really looking forward to participating in the success of EvokeU to provide continuous professional development of Evoke's management consultants as well as offering exceptional client training." said Adrian.
ABOUT EVOKE: Evoke Research and Consulting, LLC is an ISO 9001:2008 Certified management consulting firm located in Arlington, VA. Evoke provides professional services support to the federal government and commercial industry in Management, Organizational Improvement, and Technology & Engineering services.
For more information:
Greg Blaisdell
greg(dot)blaisdell(at)evokeconsulting(dot)com
Telephone: 703-415-1007
http://www.evokeconsulting.com