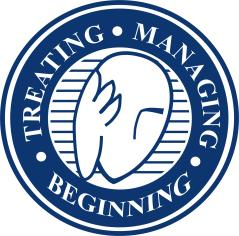 The Star of the South is a great opportunity for our team to meet their annual continuing education hours for 2014, as well as to bring our staff up-to-date on the latest technologies in dentistry. -Dr. Ronald C. Auvenshine
Houston, Texas (PRWEB) March 20, 2014
On Thursday, March 27, the 43rd Annual Star of the South Dental Conference kicks off at the George R. Brown Convention Center in Houston, Texas. The entire MedCenter TMJ team plans to spend Friday exploring everything the conference has to offer.
Attendees can get hands-on with the latest tools and technology at the Exhibit Hall, and discuss options with the individual exhibitors. There are also opportunities to participate in clinics, which count towards required continuing education hours. Friday's clinics include topics that range from space medicine to lasers in dentistry to dental implants.
The conference clinics bring real value to the staff at MedCenter TMJ, according to Dr. Ronald C. Auvenshine. He added, "The Star of the South is a great opportunity for our team to meet their annual continuing education hours for 2014, as well as to bring our staff up-to-date on the latest technologies in dentistry."
In total there are 46 events during the Star of the South meeting on Friday. At the end of the conference, attendees will be able to enjoy a happy hour intended to provide additional networking opportunities between colleagues and exhibitors.
About Greater Houston Dental Society
The Star of the South annual meeting is arranged each year by the Greater Houston Dental Society. It is the local arm of the Texas and American Dental Association, and is currently the fourth largest society of its kind in the U.S. For 100 years the GHDS has supported thousands of dental professionals with educational services, advocacy programs and patient referrals.
The Star of the South meeting is one of the GHDS's biggest events for the dental community. However, the association also sponsors a number of public events throughout the year including Give Kids a Smile Day and weekly radio shows centered around oral health.
To learn more about Dr.Auvenshine and the MedCenter TMJ, please visit: http://www.medcentertmj.com/.
About MedCenter TMJ
At MedCenter TMJ Dr. Ronald C. Auvenshine and his team of medical professionals are helping patients that suffer from orofacial pain and temporomandibular joint disorders find relief. For more than 35 years Dr. Auvenshine has focused his practice solely on providing specialized treatment for craniomandibular disorders in order to give his patients the best care possible for their unique needs. Before opening his own private practice Dr. Auvenshine worked as a dental officer in the United States Army and as a faculty member at LSU School of Dentistry in New Orleans, where he founded the Temporomandibular Joint (TMJ) and Facial Pain Clinic at the LSU School of Dentistry.