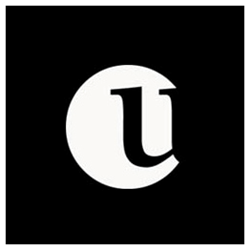 (PRWEB) March 19, 2014
For those who have never had a facial treatment before, they are missing out on a number of great benefits. A facial is primarily about improving the look, feel, and health of the skin, but there are other reasons why people book facials at the day spa Miami salon U Style.
Today U Style Salon professionals have announced to offer a Signature Facial Treatment which deeply cleanses the face, purifies and detoxes the skin, leaving it radiant and visibly more hydrated and healthy. The process includes cleansing, exfoliation, extractions, high frequency, and a face and décolleté massage. Many people may merely enjoy the pampering and relaxation from receiving a facial treatment, but there are a multitude of other benefits to enjoy from a facial treatment to improve skin's health and wellness.
Facials, face packs, aromatherapy facials, and massages with facial creams and other remedies help deep clean the skin, removing toxins caused by pollution, grease, and dirt found in everyday environments. Such facials help to reduce an overabundance of sebum—a natural substance that moisturizes and lubricates the skin. Overproduction of sebum can cause skin problems, such as blackheads and acne. Cleansing facials open the pores of the skin, remove dead skin and toxins from the face, and cleanse the surface of the skin through exfoliation, tightening and firming.
If skin is dehydrated and suffering from a lack of attention it can feel dry and generally unhealthy. Facial treatments help to improve and restore circulation to facial skin layers by increasing the flow of oxygen-enriched blood to skin cells. This rush of blood to the skin gives it a healthy glow while plumping skin cells with vital nutrients and water. Plumping skin cells reduces the appearance of wrinkles and dry skin. Getting the adequate amount of the vitamins and mineral nutrients found in blood, along with enough hydration, helps develop and maintain new skin cells. These are essential for a youthful, healthy appearance.
While one can expect to feel total relaxation during the time a facial treatment is done, the benefits can last well beyond the treatment time. Having a natural healthy radiance and feel to the skin will help clients feel calmer and more at ease with themselves as they go about their day-to-day life.
Having clearer, brighter, and healthier looking skin can really help boost up confidence. Many people love the extra confidence a facial gives them. Whether they're just feeling like they're stuck in a beauty rut or need a boost for something such as a job interview, a facial treatment could provide the answer.
A professional facial is more than a luxury; it is hygiene and exercise for the skin. Facials offer the opportunity to work with a skincare specialist who will analyze the skin of each individual to help improve the complexion and create the proper homecare method for skin. At U Style, the highly skilled team of massage Miami beauticians specialize in luxury facials, from the Clarins expertise, and from the luxurious environment provided by their newly renovated spa.
To contact and reserve a spot for U Style Salon's Signature Facial Treatment, please call 305-933-3341 or visit http://www.ustylesalon.com/.