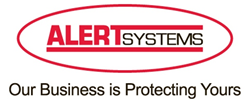 CCTV cameras and other commercial security systems such as those supplied by AlertSystems are vital to maintaining safety in any given area
(PRWEB UK) 18 March 2014
According to the article, 'Well improve Tiverton's CCTV, council promises,' published in the Mid Devon Gazette on March 16th 2014, The CCTV security system currently operating in Tiverton is so outdated that it has been struggling to cope with the increased sophistication of technology, leading to a system that at one point only had two working cameras. The security system currently relies on the help of volunteers to monitor the cameras and inform police of any incidents.
This issue has reportedly put plans to expand the security system to cover neighbouring Westexe on hold, as concerned town councillors have been told that precious resources must first be used to improve and upgrade the system. Tom Jones, the licensing officer at Mid Devon District Council, has said that the town's CCTV security system has already been improved and has produced "some wonderful results" in regards to helping to solve crimes in the area.
Business security specialists, AlertSystems, have commented on this news of plans to improve and upgrade the current CCTV system in Tiverton, highlighting the importance of high quality equipment in these circumstances. A spokesperson for the company said:
"CCTV cameras and other commercial security systems such as those supplied by AlertSystems are vital to maintaining safety in any given area, making the lives of residents and business owners more secure and reducing overall crime rates. If equipment is outdated or no longer fit for purpose, then this can have an equally huge negative impact on safety, and can inhibit the role of police officers that could use CCTV footage to identify suspects and solve crimes taking place in town."
AlertSystems manage and maintain over 5000 security installations throughout the UK and are specialists in providing business security solutions. Offering professional service and a complete range of security services such as monitored alarm systems, Automatic Number Plate Recognition and Avigilon CCTV security systems. AlertSystems offers effective and reliable solutions to security problems.