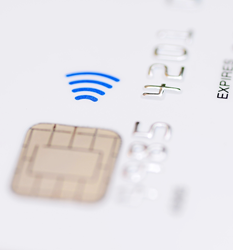 The Ascert Interac Driver is used to test a variety of transaction operations and scenarios, including fraudulent use.
Sausalito, California (PRWEB) March 26, 2014
Ascert, an innovator in testing software technologies, continues to expand its certification and testing capabilities to meet changing payment technologies. As a testing provider for many financial institutions in Canada, Ascert has a long history of providing test and certification capabilities for the Interac exchange. The company recently released a new version of its VersaTest software to aid in testing contactless transactions.
First in use in 1997, contactless cards have continued to grow in usage and popularity. The contactless card contains a small radio frequency antenna and microchip inside that allows a transaction to be processed without having to enter a personal identification number or sign a receipt. Contactless technology is part of the Interac Flash debit card technology allowing users to make a payment instantly by holding the card up to a supporting card reader.
Utilizing the easy to use VersaTest interface, the enhancements to Ascert's Interac Driver allow financial institutions to conduct testing of contactless card processing in an offline environment. The Ascert Interac Driver is used to test a variety of transaction operations and scenarios, including fraudulent use. The comprehensive testing capabilities allow users of the software to ensure that updates to card processing applications occur in an error-free fashion.
Used by QA testing and development groups in the payments industry for over 20 years to ensure the efficacy of transaction messaging, Ascert continues to lead the evolution of testing, utilizing the latest in market technologies. To find out more about Ascert's testing technologies, or the Ascert Interac Driver, visit the Ascert Web Site or call one of the local Ascert offices.
About Ascert:
Ascert is recognized as a leading provider of premier testing software solutions. Ascert was founded in 1992 to provide automated software testing solutions that help companies measure the performance, reliability and scalability of their mission-critical back-end servers and applications. With over 100 clients worldwide, Ascert's products and services are used at some of the world's most successful companies. Off-the-shelf simulators include solutions for EFT testing, POS testing, ATM testing, Fraud testing, IFX testing, EMV/chip card testing, ISO8583 testing and 3270 & 6530 terminal testing. Ascert's custom simulators have been used for testing air traffic control systems and biometric payment systems. Ascert's products assist testing professionals across industry segments to better manage their testing processes and environments through an end-to-end tool set.
For inquiries in the America's and Asia-Pacific:
Richard B. Greene
Ascert, LLC
759 Bridgeway
Sausalito, CA 94965, USA
Telephone: 1-415-339-8500
Toll Free:1-877-ASCERT-IT
Fax: 1-415-339-8501
E-mail: info(at)ascert(dot)com
http://www.ascert.com
For inquiries in Europe, Middle East, and Africa:
Mike Wainwright
Ascert, Limited
63 Mansell Street
London, E1 8AN, England
Telephone: +44 (20) 7488 3470
Fax: +44 (20) 7488 3477
E-mail: ukinfo(at)ascert(dot)com
http://www.ascert.com