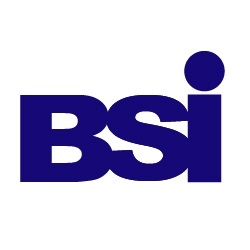 City of Industry, CA (PRWEB) March 19, 2014
As the world of technology is driving towards waterproof touchscreens in smartphones and computers, Broadax Systems, Inc. has stayed ahead of the curve and made it their mission to provide the most recently designed touch Panel PCs to work for businesses around the world.
Created in response to customer demand, the PMS1157S is fully compliant with the IP65 standard. The industrial grade 15" XGA Panel PC has been tried and tested under the most rigorous conditions, putting its 16GB of DDR3 Memory to work and rising beyond expectations with each result. With the customizable option of Celeron, LGA1155 Socket 3rd or 2nd Generation Intel Core i7/i5/i3 Pentium Processor, these touch Panel PCs offer plenty of options to personalize internal components for the requirements of your specific task.
For almost 30 years, the engineers at BSI have prided themselves on making the wishes of their customers a reality. From touch screens to dust proof and water resistant systems, the high performance PMS1157S also has built-in sound system that is it perfect for kiosk applications. Beyond impressive internal parts, the unit has a fashionable design and industrial-grade material front bezel, which can resist damage from chemical corrosion.
About
Broadax Systems, Inc. focuses on its primary mission to provide state of the art computer systems for industrial computing needs. Broadax Systems, Inc. (BSI) offers a broad range of high-end computing systems in Supermicro rackmount server, industrial rackmount computer, all-in-one panel PC and low power consumption embedded computer that are designed for business, research, engineering, industrial aerospace and military specifications.