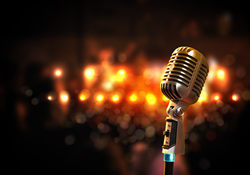 Lee Goff will show business owners how marketing automation can increase their business and save them time.
(PRWEB) March 18, 2014
GetUWired founder and CEO Lee Goff will be speaking March 19 about marketing automation at the Greater Hall Chamber of Commerce's Lunch 'n Learn event at Recess Southern Gastropub in Gainesville. The event is scheduled from 11:45 a.m. to 1 p.m.
Lee will be presenting "Critical Steps to Small Business Success with Marketing Automation." As a successful business owner, Lee has unique, first-hand experience starting a small business and taking the steps necessary to keep it growing exponentially.
In the 11 years since its inception, GetUWired has served over 2,000 happy clients. It has won numerous awards, including:

2012 Infusionsoft Internet Marketing Industry Innovator
Provided strategy and an automated sales funnel for 2012 Infusionsoft Marketer of the Year Forrest Walden
2010 The Winner's Circle Web Services Provider of the Year
And many, many more!
Critical Steps to Small Business Success with Marketing Automation
In his presentation, Lee will discuss the following topics.
Understanding and embracing the power of lifecycle marketing and marketing automation
Reaching the goals you set for yourself when you first started your business
The seven steps of lifecycle marketing: Attracting traffic, capturing leads, nurturing prospects, converting sales, delivering and satisfying, up-selling your customers, and getting referrals.
How to attract interest either online or offline
Creating a lead magnet
How to capture the contact information of people that enter your store or visit your site
How to nurture your leads the right way
Effective methods to convert more sales
Finding your perfect upsell
How to get more referrals than you ever thought possible
You don't have to be a Chamber member to attend.
This event is open to the public, but people who are not members of the Greater Hall Chamber of Commerce must call Kara Tate 770-532-6206, ext. 116 to RSVP. The cost for the event is $5 for members and $15 for non-members.
Recess Southern Gastropub is located on the square in downtown Gainesville at 118 Bradford St. NW.
For more information, call GetUWired at 877-236-9094 or visit http://www.GetUWired.us.