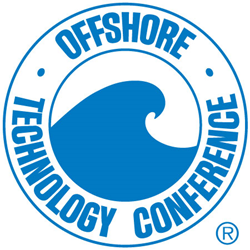 SOR will be introducing their patent-pending magnetic level indicator, 815DT smart differential pressure transmitter and temperature sensor product line.
Lenexa, KS (PRWEB) March 20, 2014
When the Offshore Technology Conference (OTC) opens in Houston, Texas this May, SOR Controls Group will be a presence. SOR will be introducing their patent-pending magnetic level indicator, 815DT smart differential pressure transmitter and temperature sensor product line.
SOR will introduce the 1100 series magnetic level indicator first to the Oil & Gas world. In addition to patent-pending features, customers benefit from the quality and delivery SOR is known for worldwide. The SOR 1100 is a magnetic level indicator (or mag-gauge) and visually indicates the liquid level of most any process media. The appeal of magnetic level indicators is total isolation of the process within a sealed piping column. Elimination of leaking seals, clouded glasses, broken glass tubing, plus easy access cleaning and adaptation to a variety of mounting styles and process connections.
Another advantage of the SOR 1100 is that multiple devices can be triggered by the magnetic field of the float. It is possible to attach other level instruments to the outside of the primary chamber or in a secondary chamber adding to their desirability by providing a less expensive system than a build-up of sight glasses, alarm switches and transmitters, all separately piped to the vessel. Applications include, but are not limited to: oil/water separators, flash drums, surge tanks, gas chillers, vacuum tower bottoms, alkylation units, propane vessels and storage tanks.
The SOR temperature sensor line will also make its premier at OTC 2014. We now supply original equipment manufacturers of high pressure assemblies and end users with engineering expertise and design to their specific and often specialized requirements for hi pressure fittings and fabrications. The temperature sensor line also include multipoint assemblies that allow, with a single process connection, the reading of up to 80+ temperature points to provide a temperature profile throughout the length of the column, tank or reactor.
In addition to the introduction of new products, Engineering Manager Russ Carlson will be presenting a white paper entitled "Wellhead Pressure Interlock Protection" during the "Subsea Equipment – Industry Needs Development Challenges" session on Wednesday, May 7 at 2pm. LaQuayne Wright from Chevron U.S.A. is the co-author of this paper. Russ has 25 years of experience in instrumentation, including plant and instrumentation design, specification, installation, servicing and obsolescence evaluation, with over 15 years experience with field installation and service. Russ has also authored several technical papers and magazine articles.
SOR Controls Group, Ltd. is a global leader in the design and manufacture of measurement and control devices for oil & gas production, power generation, and the process industries. SOR manufactures a wide variety of electronic and mechanical instrumentation used for measuring pressure, level, temperature, and flow; along with maintaining an engineering and design team capable of providing engineered-to-order systems and products when required. All of our products are engineered and manufactured at SOR headquarters located in Lenexa, Kansas and Smart Sensors Incorporated (SSi) in Houston, Texas. SOR also maintains regional offices in Beijing and London. SOR Controls Group, Ltd. supports a network of sales and service personnel capable of addressing customer requirements in any geographic market around the world.