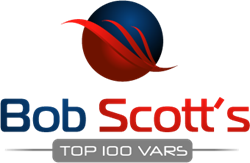 We thank our talented and dedicated team for their contribution to this honor.
Marlborough, MA (PRWEB) March 25, 2014
Altico Advisors (http://www.AlticoAdvisors.com) has once again joined the elite members of Bob Scott's VAR Stars. In 2013, this list represents a group of 100 organizations honored for their accomplishments in the field of midmarket financial software. Members of the VAR Stars are selected based on factors such as growth, industry leadership and recognition, and innovation. Selection is not based on revenue and those firms chosen represent a wide range of size and many different software publishers of accounting software.
"Each year, 100 VAR Stars are picked from the best organizations that market financial software. It is always an honor to recognize those who contribute to the development of our business," Bob Scott explained.
Mike Kean, Altico Advisors' President, responded to the announcement, saying, "We thank our talented and dedicated team for their contribution to this honor. It is due to their hard work and commitment that we have placed on this prestigious list of outstanding companies every year since the Top 100 VARs has been published four years ago."
Altico has been honored by several additional awards inclu ding membership in Microsoft's 2013 President's Club, Microsoft's 2013 Northeast Volume Partner of the Year, and once again a place on the Accounting Today VAR 100.
According to Marcia Nita Doron, Marketing Director at Altico Advisors, "Growth and innovation have been our hallmarks since Altico was founded. We've achieved double-digit growth year over year. And in the realm of innovation, we've always been on the cutting edge with our vertical and niche market focus, such as Microsoft Dynamics GP solutions developed and customized for the medical device sector and specialized Microsoft Dynamics CRM relationship management solutions for real estate Multiple Listing Services and membership organizations."
About Bob Scott
Bob Scott has been informing and entertaining the mid-market financial software community via his email newsletters for 13 years. He has published this information via the "Bob Scott's Insights" newsletter and website since 2009. He has covered this market for 21 years through print and electronic publications, first as technology editor of Accounting Today and then as the Editor of Accounting Technology from 1997 through 2009. He has covered the traditional tax and accounting profession during the same time and has continued to address that market as executive editor of the Progressive Accountant since 2009.
About Progressive Media Group, Inc.
Progressive Media Group (PMG) http://www.PMGB2B.com is a leading online media company that provides business-to-business (B2B) marketers and media planners unparalleled access to a highly qualified and engaged audience through their portfolio of lead generation programs, industry-specific Web sites, email newsletters, Web seminars, live events, podcasts, content/reviews, custom publishing and direct marketing databases focusing on the nonprofit, healthcare and accounting professionals.
About Altico Advisors
Headquartered in Massachusetts, Altico Advisors implements and supports business, financial, and customer management software solutions for mid-market enterprises, primarily throughout New England. In addition, Altico provides a wide variety of integration, consulting and advisory services, such as outsourced financial services, business and IT strategy alignment, software selection, and business analytics. Altico Advisors is a NetSuite Solution Provider and a Microsoft Gold Partner. Connect with Altico Advisors on our Web site at http://www.AlticoAdvisors.com and on our blog at http://www.AlticoAdvisors.com/blog.aspx