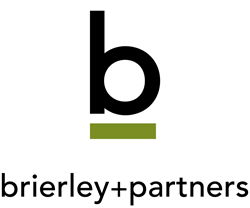 Combining the Genesys mobile marketing solution with Brierley's loyalty and CRM strategies delivers the most innovative thinking in loyalty program design to our customers. - Jim Sturm
Dallas, TX (PRWEB) March 20, 2014
Brierley+Partners is proud to add Genesys among its mobility partners. The move will allow Brierley to offer its impressive and growing client base the robust suite of Genesys Mobile Marketing solutions. Brierley's LoyaltyWare™ technology and strategic services will work in tandem with Genesys mobile solutions, enabling Brierley's end-customers to enhance the impact of their loyalty and CRM programs in the mobile arena.
Reshaping Omni-Channel Loyalty & CRM.
This partnership will further expand Brierley's options in delivering unique, Omni-Channel customer experiences. Brierley has been at the forefront of launching innovative programs – revolutionizing loyalty and CRM marketing strategies, technology, and member communications. By combining the Genesys cloud-based Mobile Marketing capabilities with Brierley's world-class programs, Brierley will continue reshaping loyalty programs throughout the retail industry.
Infinite Mobilized Potential.
"Brierley+Partners is a leader in loyalty and CRM programs, working with some of the world's best known consumer brands," stated Mark Friedman, Vice President of Mobile Marketing at Genesys. "We are excited that Brierley evaluated and selected Genesys as a mobile services provider and look forward to enabling our mutual clients to harness the power of mobile to build deeper, more profitable customer relationships. The potential for mobilized loyalty programs is limitless."
World-Class Innovation with High ROI.
Jim Sturm, CEO and President of Brierley+Partners, added, "Partnering with Genesys offers us an excellent opportunity to continue mobilizing our loyalty and CRM programs with a proven industry leader. Combining the Genesys mobile marketing solution with Brierley's loyalty and CRM strategies delivers the most innovative thinking in loyalty program design to our customers."
About Genesys
Genesys is a leading provider of multi-channel customer experience and contact center solutions. With over 3,500 customers in 80 countries, Genesys orchestrates more than 100 million customer interactions every day across the contact center and back office. Genesys helps customers power optimal customer experiences that deliver consistent, seamless and personalized experiences across all touchpoints, channels and interactions.
Visit http://www.genesys.com for more information.
About Brierley+Partners
Brierley+Partners is a pioneer in Relationship Management® – advancing loyalty and CRM for more than 25 years. The company has designed and implemented some of the world's most successful loyalty and CRM programs for major clients: Express, GameStop, Hard Rock, Hertz, Hilton and 7-Eleven to name a few. Brierley offers a complete suite of loyalty services: program design, loyalty/CRM technology, marketing strategy, research, analytics, creative, account management, email communications, interactive/print production and fulfillment. The industry-leading Brierley LoyaltyWare™ technology platform is uniquely robust, flexible and quick-to-market. All services focus on a single mission: Making clients' customer relationships dramatically more profitable.
Visit http://www.brierley.com for more information.
Contact:
Megan Sherrell
Brierley+Partners
Marketing & PR Specialist
214-743-5377
[email protected]