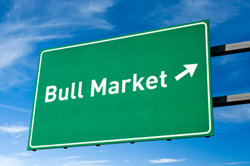 "We have noticed a significant growth of LTL and full truck loads since November 2013", said Matt Leszczak, the CEO of Apple Express, Inc.
Chicago, IL (PRWEB) March 31, 2014
Recent advances to the transportation industry trends are growing exponentially. This progress is expected to continue due to the rise in shipping and shipment needs.
According to the Association of American Railroads, the U.S. rail inter-modal traffic has increased by 6.4% from last year. Compared to December 2012, the freight volume increased 45% in December 2013 and had the highest level for any December since the index began in 1996. According to Apple Express, the rail transport may help an organization reduce it's over the road cost up to 30%. This will help the company to continue increasing its supply chain solutions to customers. In addition, the company's progress will receive a further boost from government policies. It is clear that President Obama is expected to present Congress with a four-year transportation budget estimated to be worth around $302 billion. This budget is aimed at improving the transport sector. This is also supported by the TIGER program which will be worth $600 billion in September 2014.
Technology is also plays an important role in revamping the transportation sector with companies such as Cummins Inc. and Peterbilt Motors Co, which are developing a truck that can achieve 10.7 miles-per-gallon. The Wal-Mart Advanced Vehicle Experience (WAVE) is achieving similar results due to the use of technology. The transportation industry has seen an 80% increase in refrigerated trailer orders, a triple-digit increase in tank trailers, double-digit growth in heavy low beds, and a 28% increase in truck and trailer orders. In addition, seven of the ten categories that the company tracks showed year-after-year growth. "The industry is in the midst of its annual 'order season,' " Frank Maly, director of commercial vehicle transportation research at ACT, said in a statement. This has led to increased activity at the company's warehouse as freight needs continue to increase into the second quarter.
Artur Gronus
Market Research Analyst
Logloo, Inc.